Military activity and curfew in Bagok Mountain area
Rural neighborhoods on the slopes of Bagok Mountain in Nusaybin were hit by a new curfew while military activity started in the region. One person detained.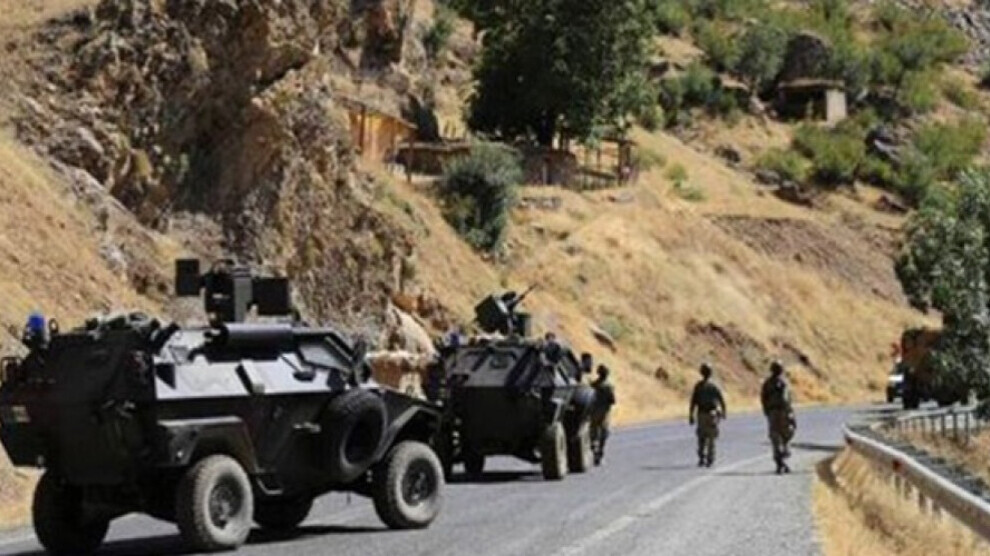 The Governor has declared a new curfew targeting the countryside of Bagok Mountain in Nusaybin, province of Mardin. The curfew is in place during the night and covered the areas of Yakca (Êlîm), Kaleli (Efşê), Güneli (Gelîyê Sora), Günyurdu (Merbab), Mağaracık (Berkurk), Tekağaç (Mişawil), Arpalı (Qudb), Sapanlı (Fisqîn), Güzelsu (Hibab), Dibek ( Badîbe), Üçyol (Sîderî), Dağiçi (Xirabêmişka), Eskihisar (Marîne), Sekrin, Bahmin and Yol.
Villages are under blockade by Turkish soldiers, while helicopters activity has been experiencing in the region. In particular this morning helicopters activity has been registered in the rural area between Midyat and Nusaybin.
50-year-old Gülperi Aslan was detained in a raid on a house in the rural district of Marîne.