Villages in Van not quarantined but surrounded by soldiers
No health measures were taken in the villages declared by Van Governorate as to be 'quarantined'. Entry and exit to the villages were banned by soldiers who surrounded them.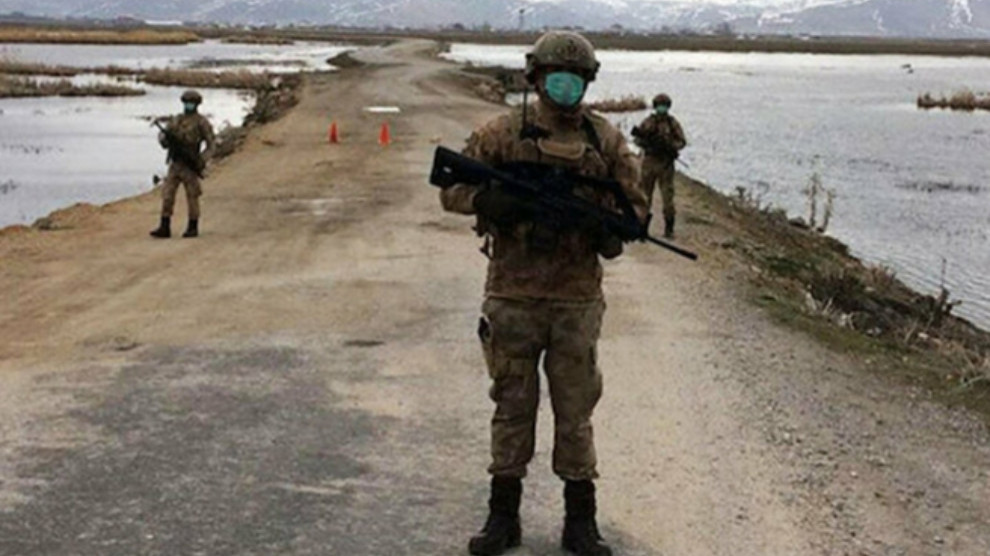 While the whole world is struggling against the coronavirus, which has already caused more than 30 thousand deaths, the Turkish state is continuing its military operations in Kurdistan.
The region of Van, which neighbors Iran is one of the regions at risk, given the daily influx of refugees from Iran. However, no measures were taken to counter a possible outbreak.
After a person coming from Istanbul went for condolences in the village of Han in Çaldıran, it was quarantined as the person in question proved positive for coronavirus. The village of Han has a population of 1500.
Van Governor M.Emin Bilmez announced that "Esenyamaç in Başkale, the village of Han in Çaldıran and the hamlets of Tellikaya and Çemik in Alaçayır Çatak" were quarantined.
The residents of the village of Han stated that no health workers came to the village, there were no tests, and that for three days, only the soldiers were there, banning entry and exit from the village.