Turkish army threatens villagers with burning their houses
Turkey wants to empty the Biradost region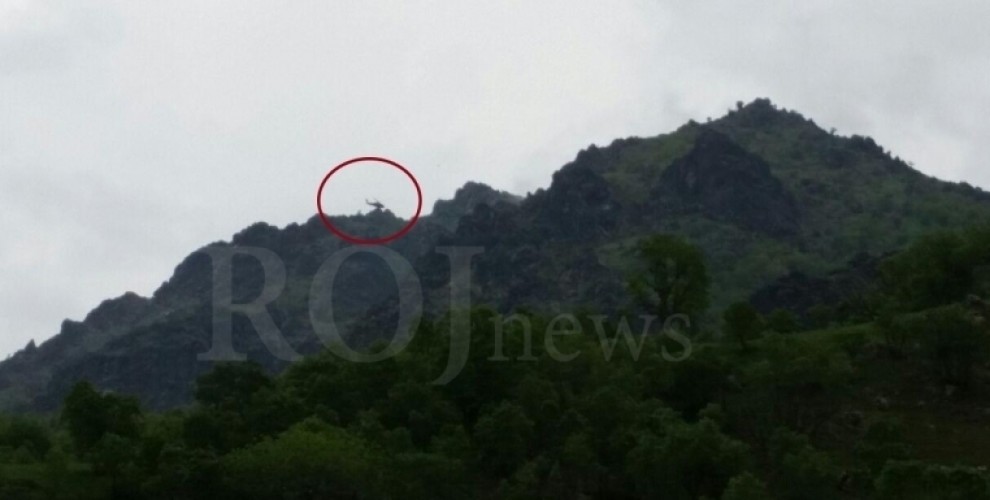 On Friday, HPG guerrillas killed at least 14 soldiers targeting military positions at the top of Lêlîkan on the border of South Kurdistan. Seven soldiers were wounded, some of them seriously.
Local sources have stated that the dead and wounded soldiers cannot be taken from the hill of Lêlîkan.
Turkish soldiers in the attempt to siege the guerrillas began threatening the peasants when they did not leave the area. 
According to the news of Rojnews, the Turkish army, which have suffered heavy blows in the past few days, threatened the villagers of serious consequences if they don't leave their homes. According to what villagers have confirmed, Turkish soldiers said, "If you do not evacuate your villagers, we will bomb them". The same report comes from villagers of Lêlikan, Goresan, Tarekan and Nawmêrgan.
According to the same report, sources close to the KDP claimed that the villagers of Lêlikan, Goreşan, Tarekan and Nawmêrgan were evacuated after the ongoing clashes on Friday.
The villagers, who stated that the KDP had left the Biradost area to the Turkish state, say they will not bow to this threat. 
One of the villagers said: "We will not bow to Erdogan's occupation. We won't not leave our place to anyone. Dictators wanted us to leave us for years, but we are on our land again. We have not forgotten the history of the invaders of the Ottomans, and we know that this is part of the continuing denial and destruction policy reserved to Kurds" he said.
According to the villagers, the Turkish state wants to completely empty the region. A villager said: "Dirty money is being transferred to evacuate the Biradost region. The villagers of this area are at risk of being massacred. The Kurdistan Region Government - the villager added - should act without losing any more time against the occupation to avoid a predictable massacre".