Van HDP demands release of Hakkari deputy Leyla Güven
HDP deputy Leyla Güven remains in prison despite being elected to parliament.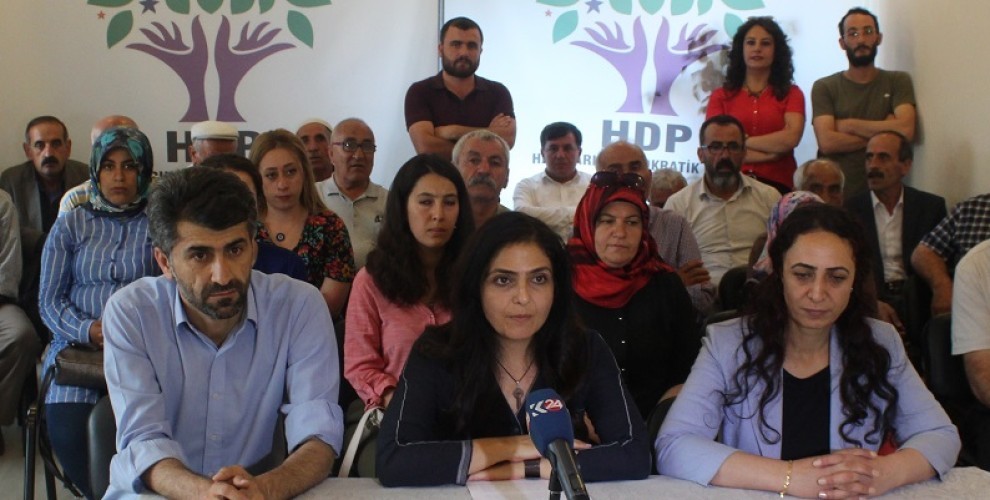 Peoples' Democratic Party (HDP) Van Province Organization called on people to watch out for attacks on the people's will while reiterating that HDP Hakkari deputy Leyla Güven is a hostage in prison.
The HDP held a press conference attended by HDP Van deputies Bedia Özgökçe Ertan, Muazzez Orhan, HDP Provincial co-deputy Azim Yacan and provincial-district executives.
Speaking at the press conference, HDP Van deputy Bedia Özgökçe Ertan said: "On 24 June, despite all the negative conditions, we contested the elections and sent to parliament 67 deputies. We achieved a great success in unequal conditions. Leyla Güven - added Ertan - has been chosen by the people of Hakkari. She has been jailed for speeches she made in her capacity of DTK (Democratic Society Congress) co-chair. Now she has been elected and has the same right as all other deputies".
However, added Ertan, Leyla Güven has not been granted immunity after being elected. "The court - said the HDP deputy - decided to release her but immediately after a chief prosecutor interfered with the decision and the pressures resulted in deputy Leyla Güven remaining in prison".
The HDP deputy pointed out that it was also "women's rights that were affected with the decision to keep the Hakkari deputy in prison: she was chosen by women. Which is why, as women, we won't accept this decision and fight against it".
Bearing in mind that the presence of detained deputies in prison is still a matter of concern, Özgökçe said: "We have begin to work in parliament, but we are not all there. In this country 50 percent of the people has decided not to give their vote to a government they consider not able to bring justice. We demand Leyla Güven's release. And we ask for the release of all our executives and co-mayors in prison".