Turkish warplanes bomb Medya Defense Zones
HPG Press Center reported attacks by the Turkish army in Northern and Southern Kurdistan territories.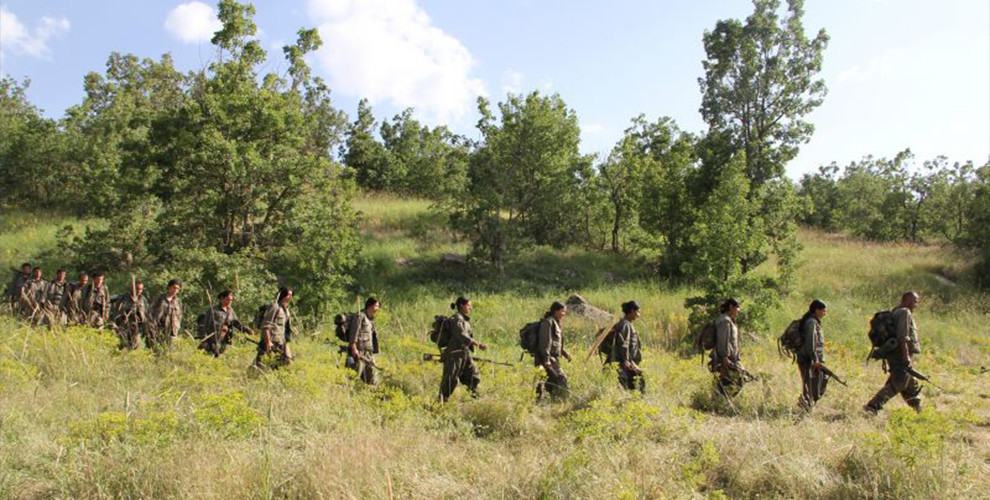 HPG Press Center released a written statement and announced that the Turkish army bombed Hill Gumbet, Hill Siro and Geliyereş areas in the countryside of Hakkari's Şemzînan (Şemdinli) district with warplanes, howitzer and mortar fire at around 01:00 on March 11.
Following the bombardment, Turkish Cobra type helicopters airdropped soldiers on Hill Gumbet and Hill Siro, and an operation was started in this area.
On the other hand, Turkish warplanes carried out strikes on guerrilla-held Medya Defense Zones in Southern Kurdistan territory on March 10.
According to the statement, Turkish aerial bombardments at between 09:30 and 11:00 targeted;
- Şikeftiya area in Gare region,
- Sida, Martyr Rüstem and Kanisargê areas in Zap region,
- Surroundings of Martyr Beritan river in Xakurke region,
- Şêlazê and Hill Hakkari areas in Metina region.