Turkish soldiers besieged by guerrillas in Gare
The Turkish army is confronted by the fierce resistance of guerrilla forces during the ongoing cross-border operation in Gare region of guerrilla-held Medya Defense Zones in Southern Kurdistan.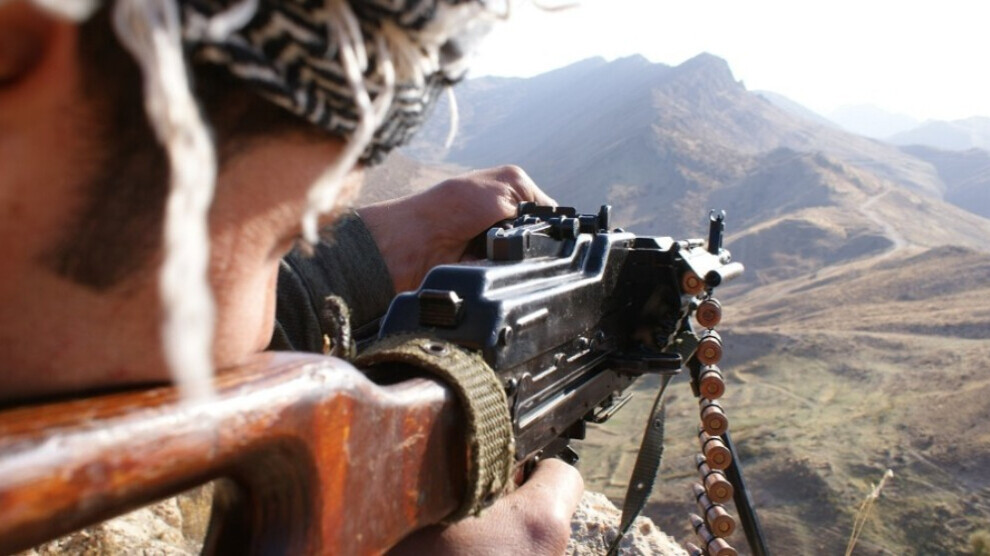 Turkish military operation seeking to take the guerrilla area of Gare in Southern Kurdistan (Northern Iraq) continues for the third day.
According to information from guerrilla sources, Turkish troops partaking in the invasion operation in Gare have ended up besieged by guerrillas.
Turkish units trying to get out of the area have split apart and dispersed in the field while Turkish jets are shelling the grounds and aerial activity continues.
Guerrilla sources state that the areas of Siyanê and Ergenê have been bombed three times and Hill Agit six times. Accordingly, the Turkish army is carrying out the bombardments in order that their troops are not struck by guerrillas.
RELATED NEWS: