Turkish military operation launched in Lice
The Turkish army has launched a military operation in Lice. The area of operation includes rural areas of the district, mainly paramilitary special forces are involved.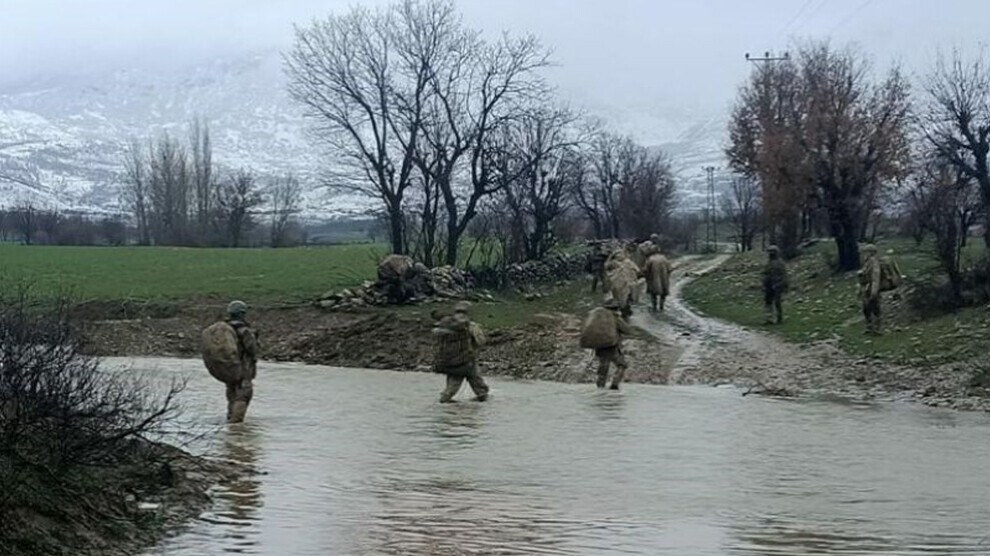 The Turkish army has launched a military operation in the Lice district of Amed (Diyarbakır). According to information from the Ministry of the Interior, 1,130 members of the gendarmerie (military police), the paramilitary special units of PÖH and JÖH as well as members of village guard units will be involved in the operation. The operation will be led by the regional command of the Diyarbakır Gendarmerie.
The aim of the operation, which is concentrated in rural areas around the hamlet of Arıklı, is to locate bases of the Kurdish guerrillas. The ministry's statement does not say whether the Turkish air force is involved. It is also not known whether clashes have already occurred.
In Lice, military operations against the guerrilla organisations HPG and YJA Star are carried out frequently. The last major offensive took place in mid-February. In March, the Turkish military begins its traditional "spring operations". In previous years, the guerrillas' transition from winter to spring was more of a disadvantage. For some time now, however, the Turkish army has not achieved any significant results with its spring operations, as the guerrillas begin their phase of action in advance.