Turkish air and ground attacks target Mount Asos and Bradost
The Turkish army has bombed Mount Asos in the border area between southern and eastern Kurdistan and the Bradost region near Hewlêr. There is no information on damage and casualties so far.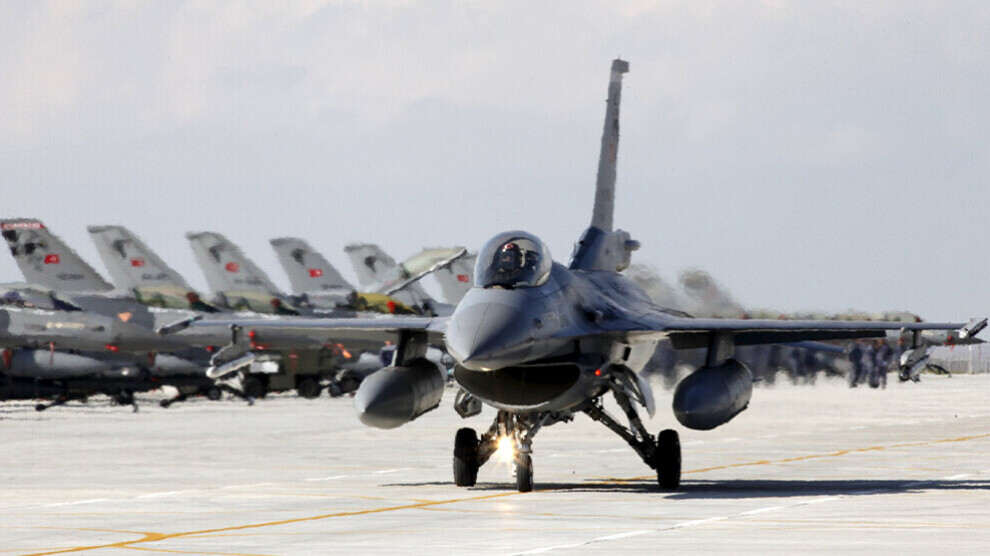 The Turkish army has once again bombed targets in southern Kurdistan (northern Iraq) reported the Sulaymaniyah-based RojNews agency on Saturday. According to the report, the Turkish air force first bombed Mount Asos in the border area between southern and eastern Kurdistan (Iraq-Iran) on Saturday morning. There is no information yet about damage and casualties in the area of the mountain about 60 kilometers north of Sulaymaniyah.
In August of last year, seven fighters of the East Kurdistan Defense Units (Yekîneyên Parastina Rojhilata Kurdistan, YRK) were killed in a Turkish drone attack on Asos. At this time of year, many residents from nearby villages go to the mountain to pick edible herbs, so the YRK usually relocate their activities. The Dukan Reservoir, a popular tourist destination in southern Kurdistan, is also located near Asos. No official comment on the airstrike has yet been issued by authorities in the capital of Hewlêr (Erbil).
Artillery attacks in Bradost
According to RojNews, there was further cross-border military activity by Turkey in the neighboring country in Bradost. In the region where Turkey, Iran and Iraq meet, which administratively belongs to Hewlêr, artillery was fired at two different locations; Sirtî Zirar and Zobî Royalan. At the end of March, more than fifty villages in the Bradost region were sealed off by security forces of the South Kurdistan's ruling party KDP on the orders of the Turkish army.
Almost daily attacks
The Turkish army has been attacking South Kurdistan regions on Iraqi territory on an almost daily basis. Since April 23, NATO member Turkey has been conducting an occupation operation in the Medya Defense Zoness. The target of the military invasion is the regions of Zap, Avashin and Metina.