Turkey trains mercenaries in Kirkuk
Turkey's dirty plans for Iraq and Kirkuk have become clearer following Turkish Ambassador Fatih Yildiz's visit. Mercenaries in Kirkuk are being trained by the Turkish state.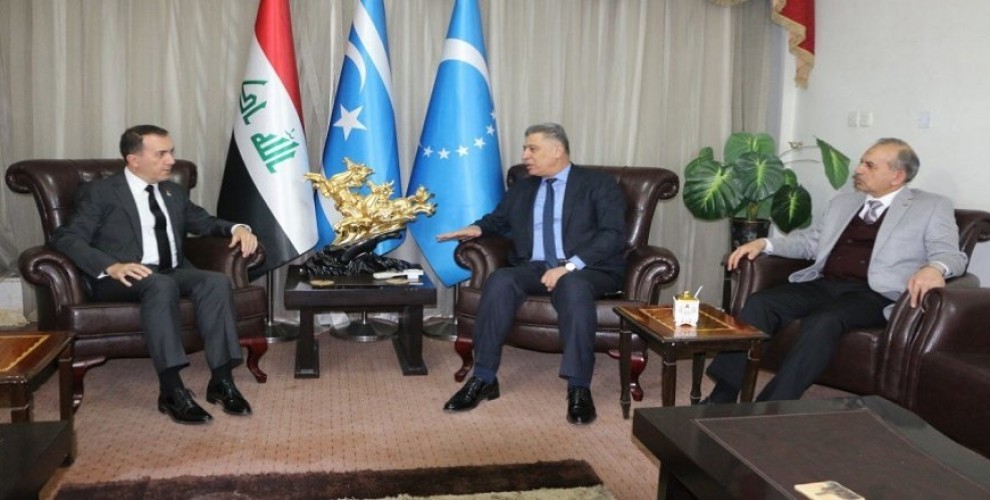 Turkey's Ambassador to Iraq Fatih Yildiz visited Kirkuk recently and reiterated that the invasion of Kirkuk will continue. The Turkish state, not satisfied with the invasion, is now intervening with the administration of the city.
Following the most recent visit by the ambassador, Turkmen mercenaries have started to receive training in the Dahuq town in Kirkuk. The training is provided by Turkish army officers. A citizen from Dahuq who wishes to remain anonymous for security reasons spoke to the ANF.
MONEY AND MILITARY EQUIPMENT FROM THE TURKISH STATE
The citizen from Dahuq said KDP administrator Casim Mihemed Robitan allows the mercenaries to receive armed training: "This training has continued for a month. They are provided with military and political training."
The citizen said the mercenaries are being trained to prolong the invasion of Kirkuk and that they will be stationed in Dahuq after the training is done. The citizen said there are rules that the gangs have to be Turkmens or pro-Turkmen people, and added that 532.000 Iraqi Dinars have been set aside for the gangs, and this money and the military equipment the mercenaries need have been provided by the Turkish state.
IRAQI AND REGIONAL GOVERNMENTS SILENT
600 gang members who had been trained in Turkey were stationed in Kirkuk. Following Turkish Ambassador Fatih Yildiz's visit, the mercenaries are now being trained in Kirkuk directly. The Turkish state has started to meddle more and more in Iraq's and Kirkuk's military and political spheres in recent months, but neither the Iraqi government nor the Regional Government have taken a serious stand against the deepening of the invasion or the Turkish state interventions to date.