HPG: Turkey bombed guerrillas areas
Turkish warplanes bombed Zap, Heftanin and Gare areas.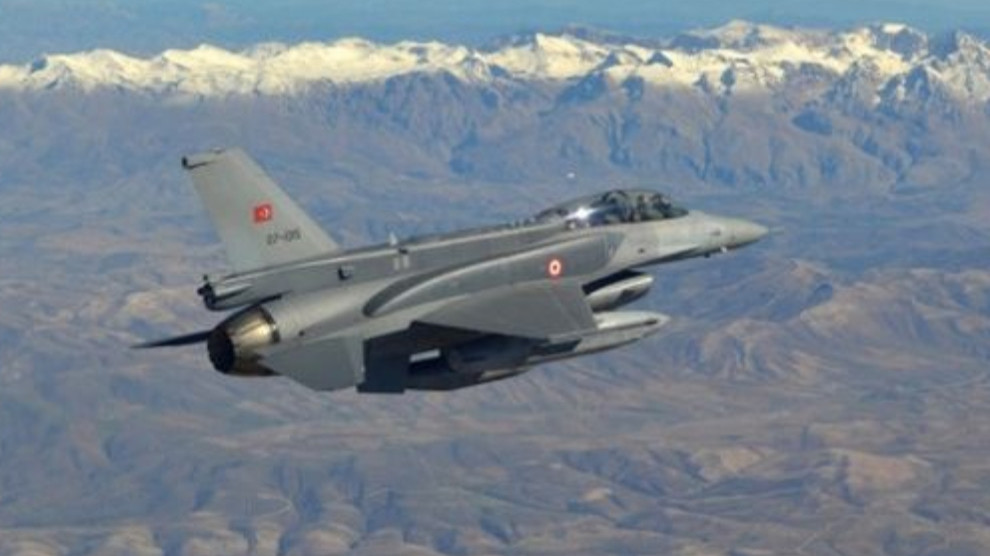 The HPG Press Center issued a statement about the recent bombing by Turkey of Zap, Heftanin and Gare areas in southern Kurdistan, northern Iraq.
The statement reads as follows: 
"The invading Turkish army carried out air strikes against Medya Defense Zones.
On 14 November at 1 pm Turkish warplanes bombed the village of Rençberaxa in the Zap region and at 5 pm bombed the Sida and Çemço areas.
On 15 November at 12 pm, warplanes bombed the area of Tepê Dupışk in the region of ​​Heftanin.
On 16 November at 12 pm warplanes bombed the area around the town of Çemankê in Gare.
As a result of the bombings carried out in the vicinity of civilian settlements, material damage was reported in the vineyards and gardens belonging to local people.
Two of our friends fell martyr as a result of the attacks on the region of Heftanin. The identity of our friends who fell martyr will be shared with the public at a later stage."