Three guerrillas martyred in Turkish air raid in Bitlis
In the countryside of Bitlis province in North Kurdistan, three guerrilla fighters died during an air raid of the Turkish army.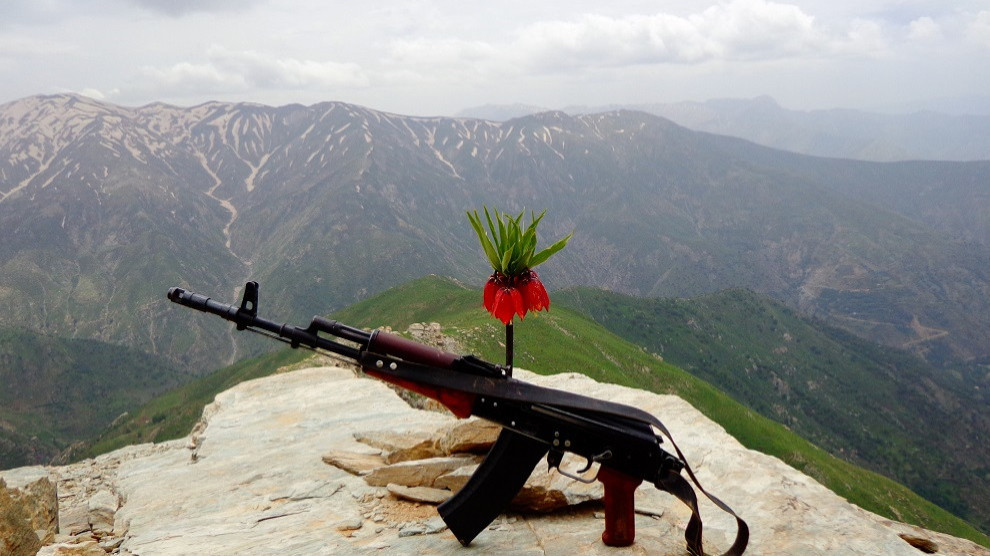 The press centre of the People's Defense Forces (HPG) has announced the death of three guerrilla fighters. Accordingly, Kendal Cûdî, Mazlum Garzan and Şoreş Tetwan died on May 31 in a Turkish army air raid in the area between Şehîd Mizgîn and Şêx Cuma regions in Bitlis countryside.
Regarding the martyrs, the HPG said: "Our companions Kendal, Mazlum and Şoreş have joined the liberation movement at different times in order to counteract the massacres committed by the Turkish occupying state against the Kurdish people. They were intimately connected to the values of the Kurdish people and have been fighting tirelessly to protect these values and liberate Kurdistan. With their selfless efforts, they have written their names in the history of our liberation struggle. They were militants of Leader Apo (Abdullah Öcalan) and represented this attitude in the best possible way. In the Garzan region, they actively participated in the struggle and inflicted heavy losses on the enemy. They have left their mark on the mountains of Kurdistan."
The HPG expresses their condolences to the relatives of martyrs and the patriotic people of Kurdistan and vowed to continue the struggle of the fallen.
ID details of the three fallen guerrillas are as follows:
Nom de Guerre: Kendal Cudi
First-Last Name: Veysel Altun
Place of Birth: Bitlis
Mother's-Father's Name: Memihan - Naif
Date and Place of Martyrdom: 31 May 2020 / Bitlis
Nom de Guerre: Mazlum Garzan
First-Last Name: Veysel Kaya
Place of Birth: Batman
Mother's-Father's Name: Sulhiye – Şükrü
Date and Place of Martyrdom: 31 May 2020 / Bitlis
Nom de Guerre: Şoreş Tatvan
First-Last Name: Adem Çelebi
Place of Birth: Bitlis
Mother's-Father's Name: Feride – Muhsin
Date and Place of Martyrdom: 31 May 2020 / Bitlis