The situation in Shengal in 10 questions
We have compiled the attacks launched on Êzidî people in Shengal on March 2 in 10 questions and answers.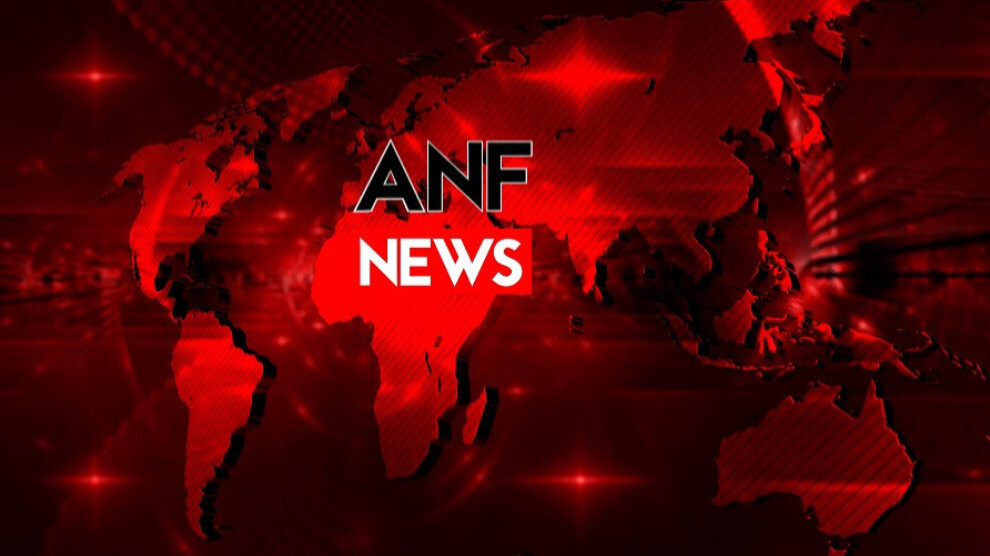 We have compiled the attacks launched on Êzidî people in Shengal on March 2 in 10 questions and answers.
What happened in Shengal, how did the clashes erupt?
Around 500 armed people calling themselves 'Rojava Peshmergas' went to Shengal's Khanesor (Xanesor) town and attempted to enter the areas held by Shengal Resistance Units, YBŞ on March 2. The mentioned group got positioned in this area after the YBŞ rejected this demand and attempt. With heavy weapons and armored vehicles taken from KDP, the group formed emplacements here and attacked the YBŞ positions at 06:00 in the morning of 3 March. 5 YBŞ fighters and 2 HPG guerrillas that intervened the scene to hinder a fighting were massacred by this group.
Where is Khanesor?
Khanesor is a town of Shengal located on the border with Rojava. It is the first settlement where YPG fighters broke the ISIS siege and reached the Mount Shengal in 2014. Khanesor is where the corridor opened from Shengal to Rojava passed through during the Shengal massacre of 3 August, 2014. As all the roads of Shengal are closed, all humanitarian supplies are transferred from Rojava to Shengal through this town.
Why did KDP want to enter Khanesor?
The mentioned forces affiliated to the KDP do not get deployed where ISIS is present in Shengal region, although that area is closer than Khanesor to them. They want to block the Rojava border. The forces stationed in Khanesor have already stated clearly that 'our target is Rojava'. They thus state openly that their goal is not to protect Shengal from ISIS, which means besieging Shengal and leaving it face to face with ISIS, once again.
Who are the 'Rojava peshmergas'?
Some of these 'Rojava peshmergas' are those who fled Rojava and joined some groups within the Free Syrian Army (FSA). Some others are those who took positions in Ceylanpınar and attacked Serêkaniyê in 2012. Some among them are radical Sunnis hostile to Êzidîs, and some others are members of the Turkish intelligence MIT. These are called Zumar forces that are trained in Ayn al-Firas village of Mosul. Turkey's former Prime Minister Ahmet Davutoğlu had visited their camp and examined the training at scene, the footage of which is below:
Consequently, those attacking Shengal do directly aim to realize the plans of the AKP. The goal is to close the border between Shengal and Rojava. Moreover, they intend to block in advance the door to be opened into Rojava from this territory after the liberation of Mosul.
Who are the YBŞ/YJŞ?
YBŞ (Shengal Resistance Units) and YJŞ (Shengal Women's Resistance Units) who were made a target by the KDP and AKP forces were organized by the Shengal people in 2014. These were established by Êzidî youths who survived the ISIS barbarians. The 5 YBŞ members killed in the recent attack are children of the Shengal people. Their families had been massacred by the ISIS. YBŞ/YJŞ leaving Shengal means leaving Shengal without protection and defense.
What happened after the clashes?
The clashes that erupted in the morning of March 3 ceased at noon after the KDP side demanded a ceasefire. However, military deployment in the region continues. While YBŞ announced that they will protect Shengal against the attacks, KCK urged an immediate end to the attacks on Shengal. A statement by Masoud Barzani's office hinted that attacks will continue, saying 'nobody can stop the peshmerga activity'.
On the other hand, 5 youths from Shengal who were detained during clashes were exposed as YBŞ members. KDP officials held a press conference and exposed these youths live on TV, by Neft TV (Rudaw) which acts as Turkish intelligence MIT's dormitory in Hewler.
Even the 'Scenes from Anatolia' program by TRT, known as the program of Turkish JİTEM (Gendarmerie Intelligence and Anti-Terror Unit) during 90s, was not this much vicious and despicable. Rudaw has once again did its bit with regard to infamy. The self-protection of these Êzidî youths from ISIS was presented as 'engaged in dirty business'
What is the latest situation on the ground?
Tension continues in the region at the moment. This is not a temporary attempt or a momentary provocation, but rather a concept intended to be realized from Shengal to Qamishlo, and then up to Manbij. This concept was arranged in Ankara and KDP has taken on a task to put it into practice. Their purpose is to suppress the free Kurds and other peoples. The Turkish government does not want the Kurds to have a status, no matter where, and it does not bother to hide this intention even. Marginalized in Soran region of South Kurdistan and in Rojava, the KDP intends to expand its territory of domination over Shengal by collaborating with Ankara. For this reason, tension will continue and the risk of clashes is higher than ever.
Should guerrillas retreat from Shengal?
PKK Executive Council member Murat Karayılan said a while ago that "We can retreat if the security of Shengal people is guaranteed. We are having talks with KDP on this issue". No single step has been taken for the security of Shengal yet. A part of the peshmergas KDP had deployed in this region had already fled Shengal in 2014. Therefore, if PKK retreats from Shengal, the question who will protect the Êzîdî people from ISIS 15 km away, remains unanswered.
Is this a 'Bırakuji'?
The HPG Commander Egit Civyan on the ground stated that some of those partaking in the attack are speaking Turkish. Most of these armed men are wearing masks. On the other hand, most of the YBŞ fighters there are surviving victims of the massacre. Mothers and sisters of some of these fighters were kidnapped by ISIS in 2014. It would be great unjustness and immorality to call this attack a 'fratricidal fighting' by similarizing the children of Shengal victimized by massacre with the masked and shady men trained by the AKP in camps.
What should be done?
No matter of which political view they are, everyone should stand by the Êzîdî people like in 2014's August, respect their will and recognize their decisions. Shengal must be autonomous and free in order for its people to live safely.