Tevgera Azadi pays solidarity visit to HDP Hewler representation
Tevgera Azadi visited the HDP Hewler representation and expressed solidarity with the party against the trustee occupation of municipalities.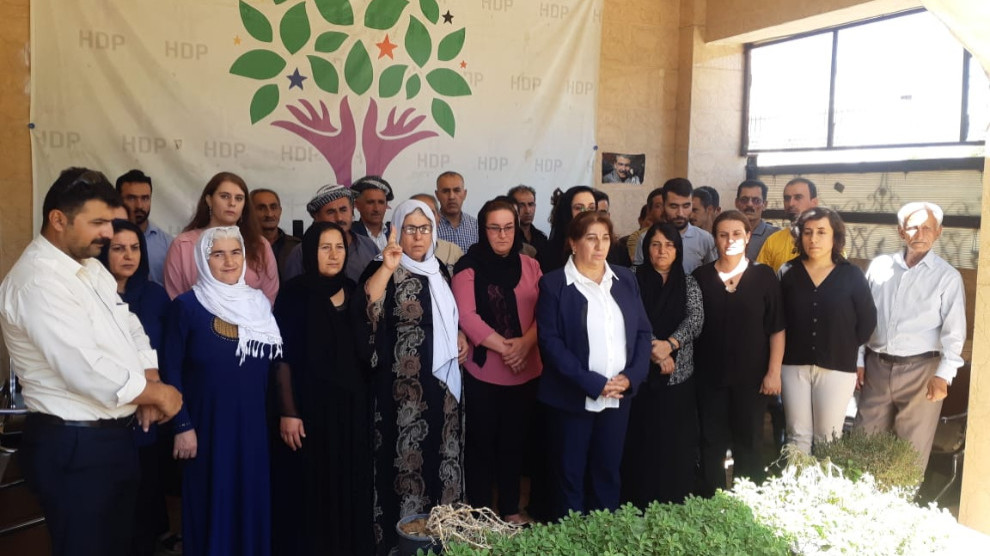 Officials from the Tevgera Azadi Movement in South Kurdistan have visited the representation of the Peoples' Democratic Party (HDP) in Hewler (Erbil).
Making a statement after the visit, Tevgera Azadi officials said the following;
"We express our solidarity with the HDP which resists against occupation and political coups and advocates peace, democracy and co-existence. We congratulate our people who resist against the removal of elected mayors of three metropolitan municipalities in Bakur (North Kurdistan). Many achievements have been made through resistance so far and more will be achieved through resistance."
The delegation, together with the HDP women's delegation that is currently on a visit to Bashur (South Kurdistan), will make an attempt to go to Maxmur Refugee Camp which is under an embargo for 51 days.