Tevgera Azadi meets Qandil residents to discuss Turkish threats
The Tevgera Azadi Movement met with residents in Qandil to talk about the invasion threats of the Turkish state.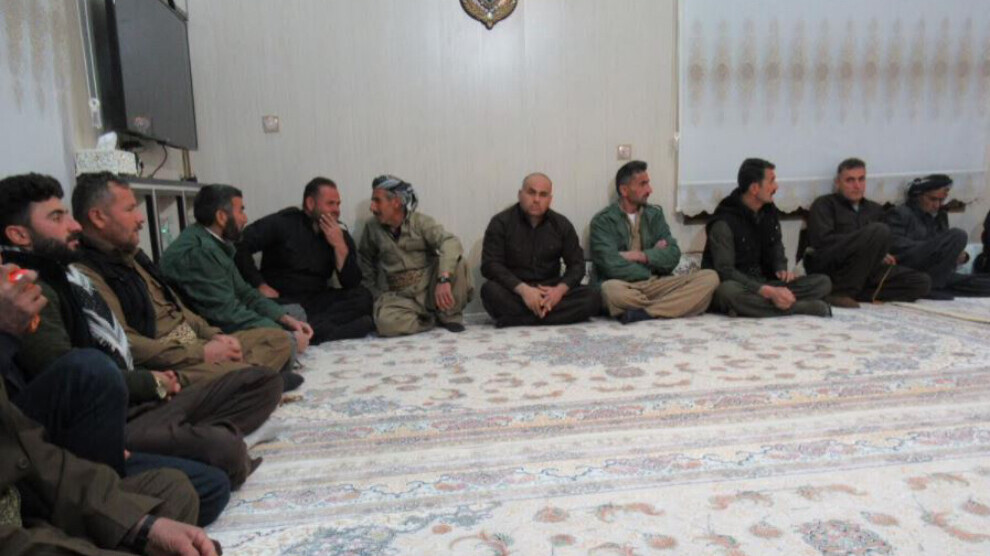 The Tevgera Azadi Movement organised meetings in the villages on the outskirts of Qandil. The meetings are part of the initiative "End occupation, isolation, fascism. Time for freedom".
The attacks of the Turkish state and the cooperation provided to the Turkish state by the KDP were discussed in the meetings.
Qandil residents emphasized the need to take a stance against the Turkish state against a possible civil war and underlined that the KDP is pushing towards an inter-Kurdish conflict.
Residents confirmed their contrariety to a fratricide war and argued that such a war would only serve the interests of the Turkish state.
The villagers also requested assistance from Tevgera Azadi to deal with their social, agricultural and infrastructure responsibilities in the region.