Shengal's YJŞ forces in Raqqa to avenge Êzidî women
YJŞ fighters have arrived in Raqqa, after yesterday's announcement by the YJŞ General Command of participation in the 'Great Battle' for Raqqa's liberation to ensure the freedom of the enslaved Êzidî women.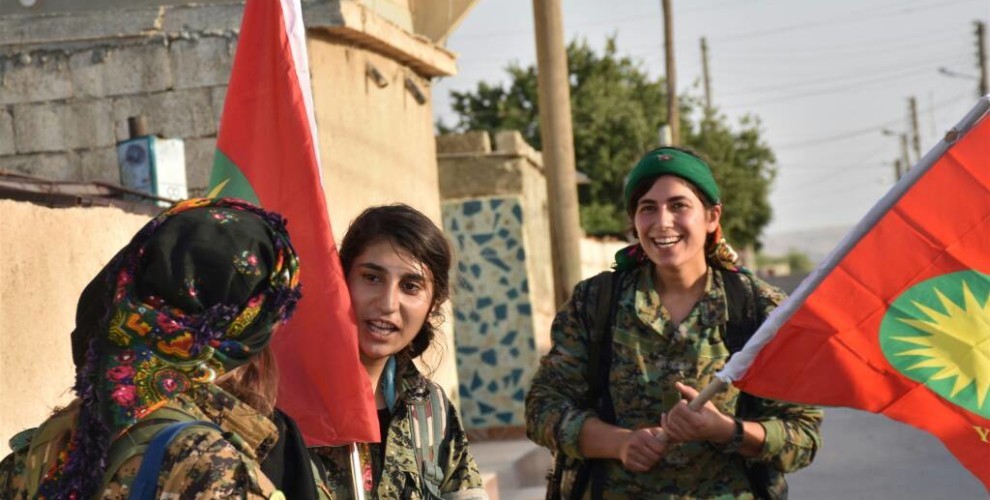 Shengal Women's Units-YJŞ General Command issued a written statement yesterday morning and announced that they will partake in the Operation to Liberate Raqqa alongside YPJ forces.
A group of YJŞ fighters headed thereafter right away to Raqqa. Local sources affirm that YJŞ fighters have arrived in Raqqa and have been welcomed by YPJ and YPG fighters.
A commander of the YPJ welcomed the YJŞ fighters with an official speech and said: "That fighters from the holy land of Shengal have joined the operation for Raqqa's liberation here, this will mark the beginning of an absolute avenge for the women of the holy land."
Following the short welcoming ceremony, the YJŞ fighters headed straight to the battle fronts of Raqqa.
Related statement: