Shengal's YJŞ forces to fight alongside YPJ in Raqqa operation
Shengal Women's Units-YJŞ General Command announced that they will fight shoulder to shoulder with the YPJ in Raqqa.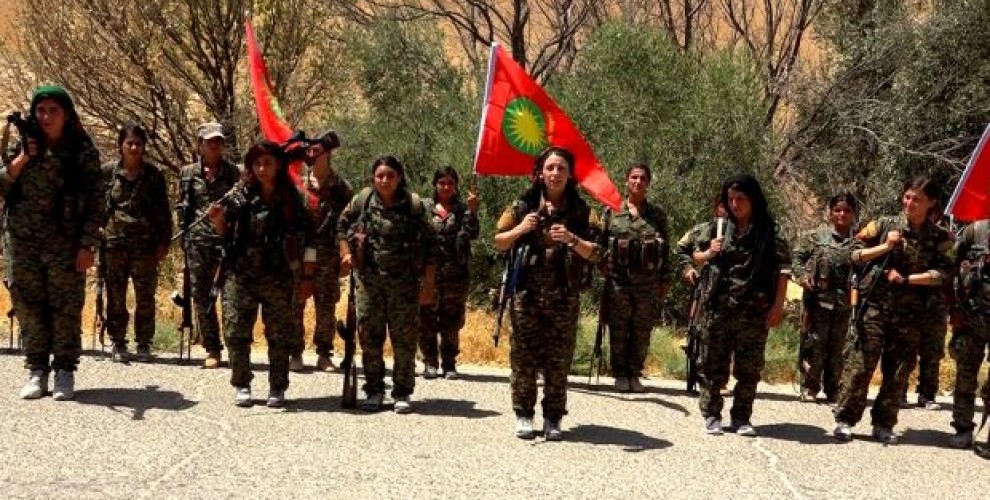 YJŞ General Command issued a written statement and announced that they will partake in the Operation to Liberate Raqqa.
The announcement published on the official YJŞ website is as follows:
"As everybody knows, thousands of Êzidî women were enslaved by ISIS gangs after the genocide on the 3rd day of the 8th month. Most women were sold in Mosul markets, while many others were taken to Raqqa and other cities.
As the Êzidxan women's army YJŞ, we have organized with the vengeance and freedom of the Êzidî women in mind. In this basis, we promised to fight in every area and continue our struggle until the freedom of enslaved Êzidî women is ensured, wherever they may be, and the women enslaved and killed in the 2014 genocide are avenged.
Not just within the borders of Shengal, we will keep our promise and fight wherever there are enslaved Êzidî women.
As everybody knows, the operation dubbed "Great Battle" was launched in Raqqa some time ago. The Rojava Women's Defense Units, the YPJ, has been the ones to offer support to the YJŞ in all areas. As the YJŞ and the Êzidî women, we will take our place in this Great Battle, shoulder to shoulder and in unity with the YPJ. As Êzidî women our primary goal is to save the enslaved women held by the enemy.
We know they are waiting for us to ensure their freedom and to create a secure life for them. We consider ourselves responsible in this manner. We will strive until our last drop of blood to liberate enslaved women. In this manner, we are on our way to Raqqa with great enthusiasm an a great sense of duty. We will do whatever task befalls us. We are aware that the women trust in us and expect us.
In this basis, once more, we declare that we will fight until the last drop of our blood for the freedom of all oppressed women, wherever they may be, and continue our struggle. We will raise the flag of struggle we inherited from the martyrs of the sacred lands and we will continue our fight against enslavement and imprisonment in all areas."