Shengal Governing Council pays tribute to Ferhat Şibli
The Shengal Governing Council paid tribute to Ferhat Şibli.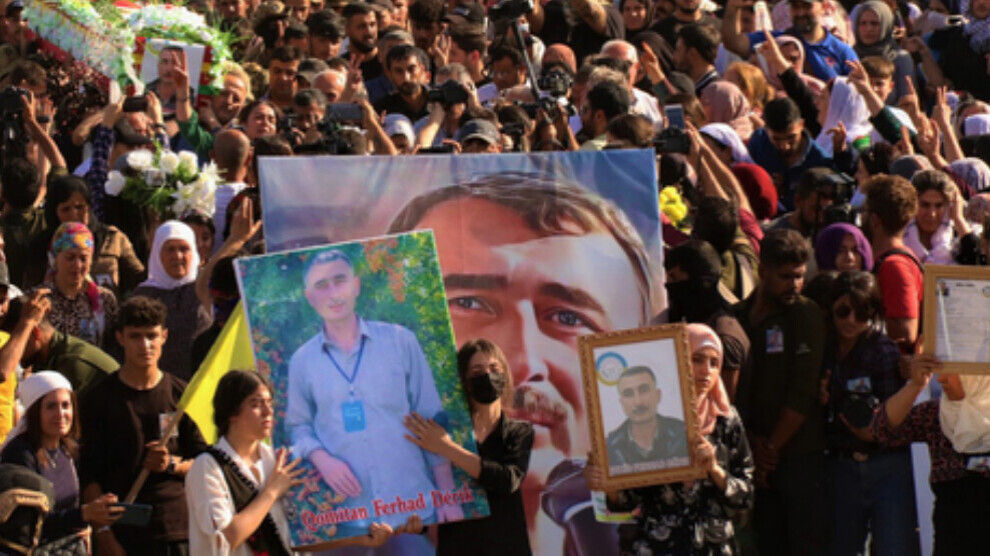 The Shengal Governing Council commemorated Martyr Ferhat Şibli with a written statement. "Everyone knew Martyr Ferhat Şiblî for his struggle for a free life in Rojava," said the statement, adding: "He settled in the hearts of the peoples of Northern and Eastern Syria with his labor. He became a leading revolutionary with his labor and thanks to his labor in Rojava, our Yazidi people moved towards the construction of an autonomous Shengal."
The statement continued: "He served the people for years and was martyred for this cause. Just as our leading commanders Merwan, Seid, Zeki and Serdeşt were targeted, Martyr Ferhat was also targeted. With these attacks, Turkey want the peoples of the Middle East to stop demanding their rights. However, our people have reached the determination to continue the struggle of their leaders.
Martyr Ferhat Şibî's resilient family made great efforts for the freedom of society. Our people were under siege by mercenaries. Martyr Ferhat's brother, Isam Shibli, came to Shengal within the ranks of the YPG. He fell as a martyr in the resistance put forward to open the humanitarian corridor towards Rojava for our people."
The statement added: "Thanks to these martyrs, our people have been able to stand on their feet today. On this basis, we commemorate all martyrs once again in the person of Ferhat Şibli. On behalf of Shengal Autonomous Administration institutions and people, we express our condolences to the resilient family of the martyr and all our people."