Shengal Autonomous Administration: "We will not tolerate any armed presence of the KDP"
In the run-up to Iraq's parliamentary elections, the Autonomous Administration of Shengal warned against armed provocations by the KDP in the Yazidi settlement area in southern Kurdistan (northern Iraq).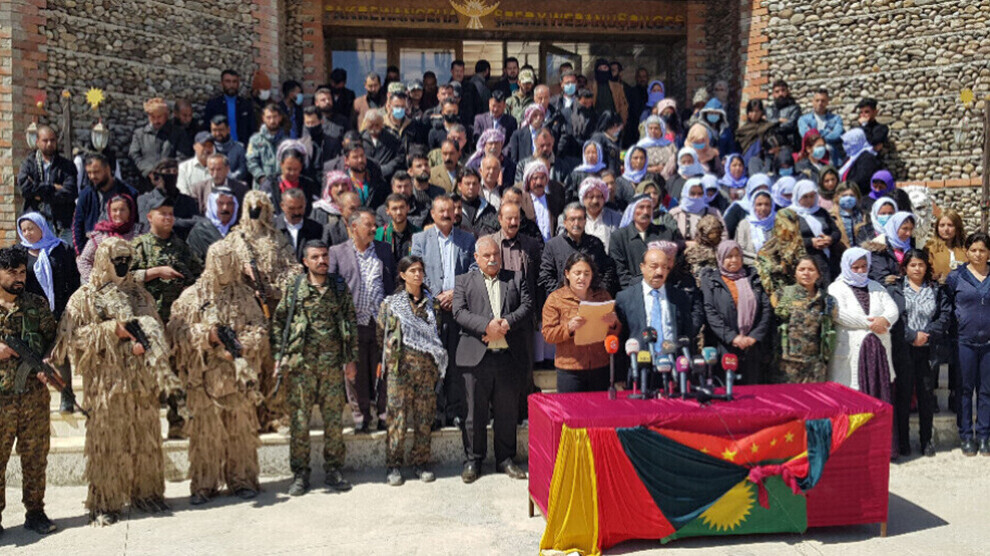 The Autonomous Administration of Shengal said they received information that armed units of the KDP want to enter the region. In a statement released on Friday, the Autonomous Administration said they would not allow such an attempt by the KDP, calling it a provocation.
The statement by the Autonomous Administration of Shengal said, "According to available information, the KDP wants to enter Shengal with military forces and instigate provocations within the population. As the Autonomous Administration of Shengal, we consider this planned step extremely dangerous. We expressly declare that the public must not remain silent about this provocation. As we know, we are in the run-up to the elections in Iraq. As the Autonomous Administration, we have done our part to ensure that the elections take place in a democratic and free manner. For the future of Iraq and the Yazidi people, we consider it very important that there are no incidents. In Shengal, security will be ensured, a democratic election campaign will be held."
The Autonomous Administration described the planned presence of armed KDP units in Shengal as an open provocation, saying, "Shortly before the election, it became clear that the KDP candidates had no chance of success as a whole, and in Shengal in particular. It is also obvious that there are serious internal party conflicts, and this defeat is intended to be covered up with war, conflicts and provocations."
The statement continued, "We hereby publicly declare that we will not tolerate armed forces of the KDP in Shengal. We will resist this and will not allow the will of our people to be suppressed. If there is an attack on our people, we will use our legitimate right to self-defense. We do not accept the occupation of Shengal. It is also not possible for us to accept those who contributed to the Ferman [ISIS genocide of 2014]. If there is unrest in Shengal, the KDP will be responsible for it. We appeal to the Iraqi government to fulfill its responsibility and stop this provocation and oppression of the Yazidi people."