Rojava people: KDP serves the enemy
Kurds respond to KDP's military deployment to the guerrilla areas, asserting that the KDP serves the enemy.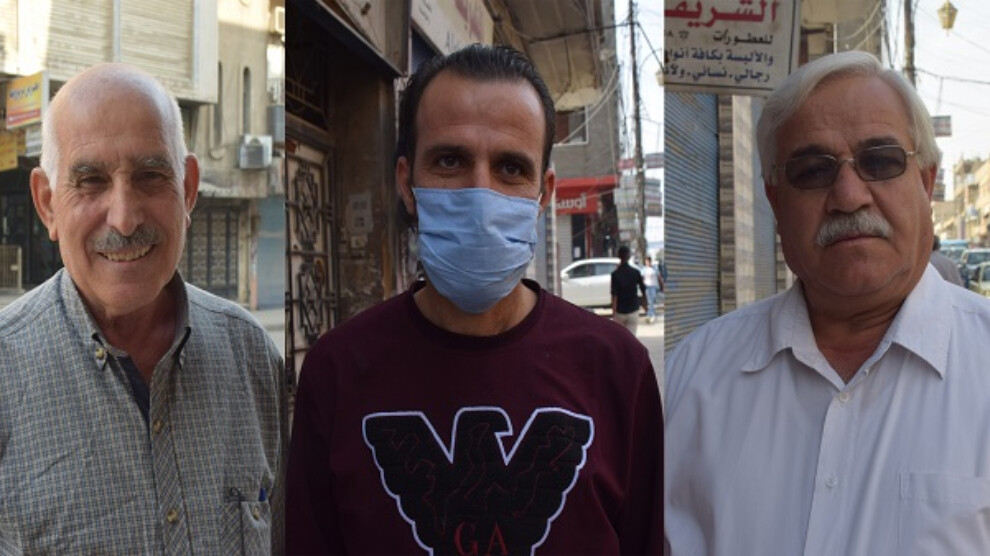 South Kurdistan's ruling party KDP (Kurdistan Democratic Party) has been dispatching special military units to the guerrilla areas since October 24. A huge reaction has emerged from all parts of the Kurdish society with regard to the military deployment. PKK Executive Committee Member Murat Karayılan strongly criticized KDP's attempt and emphasized that the KDP does not serve the Kurdish people. Speaking on the issue, the people of Rojava also stated that the KDP is serving the enemy.
"NATIONAL UNITY WILL SAVE THE KURDS"
Yusif Zeyd, who lives in Qamishlo, said; "We definitely do not want a fratricidal war. Thousands of our young people have been martyred because of the fratricidal conflicts among the Kurds for years. A Kurdish civil war will not bring anything to the Kurdish people. It is the national unity that will save the Kurdish people."
Referring to the events in 1992, Mihsin Reşo said; "The KDP and the Turkish state attacked the guerrilla at that time too and returned with no result. An inter-Kurdish conflict will be a war of betrayal. The KDP attacks the PKK even when there is no reason at all".
"KDP AIMS AT A FRATRICIDAL WAR"
Rêzan Ehmed pointed out that the KDP is trying to start a fratricidal war from which the Turkish state and its gangs will benefit. Ehmed called on Kurdish parties to form a national unity in the face of the attacks on Kurdistan.