Political genocide in Lice: At least 35 detained
The Turkish military continues to target the rural population in Lice. Once again, villages have been sealed off with armored vehicles and homes searched. At least 35 people have been arrested.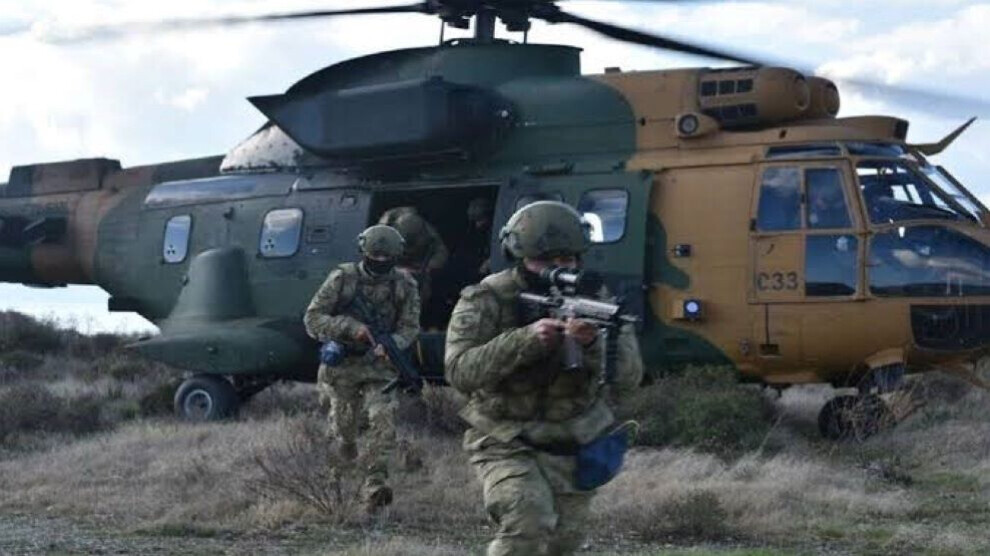 The attacks launched by the Turkish army on January 9 in the countryside of Çağdaş (Cinezur), Dibek (Derxust), Arıklı (Hiseynik) and Bağlan (Mişref) neighborhoods in Amed's Lice district are continuing. 1 soldier was killed and 3 soldiers were injured in a clash with HPG guerrillas.
After the clashes, 8 people who were detained in raids on houses in rural neighborhoods are arrested over the allegation of "being a member of an organization".
35 PEOPLE IN DETENTION
A new political genocide operation has been carried out today in many houses in Dibek (Derxust), Budak (Xezmaz) and Yolçatı (Sise) neighborhoods. At least 35 people are reported to have been detained after the rural neighborhoods were surrounded by armored vehicles.
It is further reported that those detained were taken to Lice District Gendarmerie Station by armored and civilian vehicles.