People protest against the international conspiracy in Maxmur
A march against the international conspiracy against the Kurdish People's Leader was held in the Maxmur town in Kurdistan Region.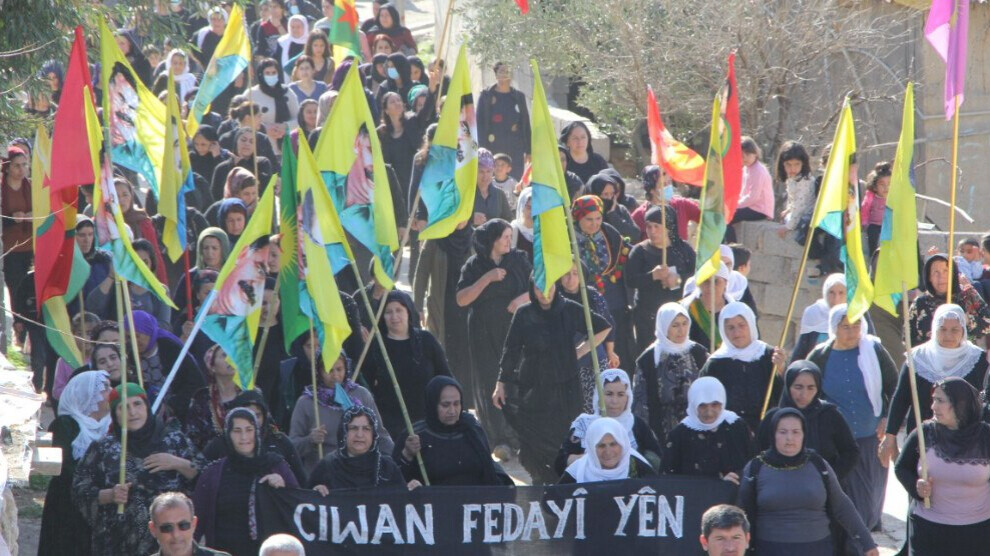 The international conspiracy against Kurdish People's Leader Abdullah Öcalan is being protested in many parts of the world, especially in Kurdistan.
In the Maxmur Camp in Southern Kurdistan (Northern Iraq), residents staged a march in protest at the abduction of Abdullah Öcalan from Nairobi, Kenya to Turkey as result of an international conspiracy on February 15, 1999.
Camp residents gathered in front of the Association of Martyrs' Families to participate in the march. Students and teachers also marched from the schools to the place of action.
'WE WILL BRING PLOTTERS TO ACCOUNT!'
During the march, the crowd displayed banners that read "We will hold the conspirators to account", "Youth protects Leader Apo" and "We will neither forget the February 15 plot nor let it be forgotten", as well as images of Kurdish People's Leader Abdullah Öcalan and flags of the PKK and KCK.
The march ended with a statement in front of the Culture and Art Center. The statement was read out by the People's Assembly Co-chair Hacı Kaçan.
Kaçan saluted the resistance in Turkey's prisons and Garê and stated that the Turkish state wanted to destroy the Kurdish people through the international conspiracy.
Kaçan stressed that they would continue to enhance the resistance until the freedom of the Kurdish People's Leader is achieved.
The statement ended with the slogans "Bijî Serok Apo" [Long live leader Öcalan] and "Bê Serok jiyan nabe" [No life without the leader].