People of Makhmur flock to the funeral of Turkish attack victims
Four women lost their life as result of Turkish bombardment in Makhmur last night.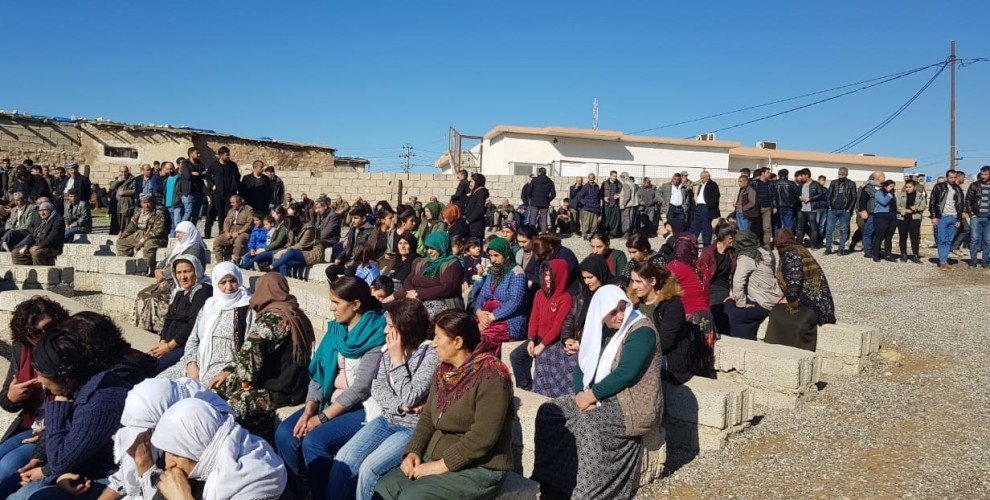 Turkish warplanes carried out raids on Makhmur Refugee Camp and a village in Shengal town in northern Iraq, southern Kurdistan, last night.
The bombardment in Makhmur claimed the life of four women; 73-year-old Asya Ali Muhammed, her 26-year-old daughter Narinç Ferhan Qasım, her 14-year-old granddaughter Evin Kawa Mahmud and 23-year-old Eylem Muhammed Emer.
Funeral for the slain women will be held today noon. People of Makhmur are preparing to bid farewell to the four victims of Turkey's genocidal attacks.
A delegation from Kurdistan National Congress (KNK) will be attending the funeral.
Several people from PUK (Patriotic Union of Kurdistan), Iraqi Communist Party, Tevgera Azadî, YRDK Rusi Xidir are also present in the funeral ceremony area.
Thousands of residents have gathered in the area already and started a march towards the UN building at the entrance of the camp in protest at the United Nations.
The funeral ceremony will start following a press conference in front of UN camp building.