Nasır Yağız ended his hunger strike in Hewler
Nasır Yağız had been on an indefinite hunger strike for months against the isolation of Abdullah Öcalan.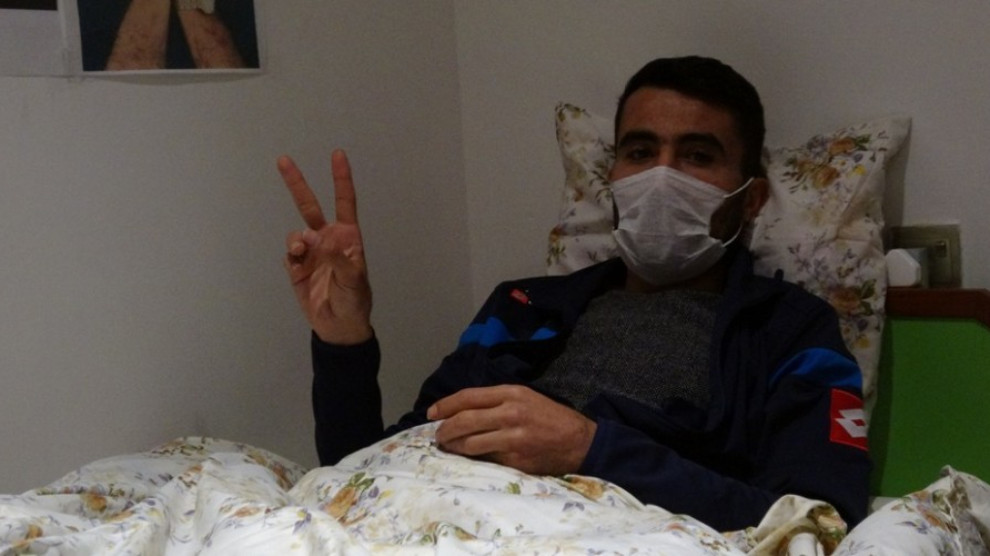 Kurdish People's Leader Abdullah Öcalan has sent a message through his lawyers, announced today, in which he called for the end of hunger strike and death fast actions.
Following Öcalan's message, Deniz Kaya on behalf of 7 thousand PKK and PAJK prisoners in Turkey and North Kurdistan, has announced ending their hunger strike and death fast actions.
DTK Co-chair and HDP MP Leyla Güven, and three other HDP MPs, Dersim Dağ, Tayyip Temel and Murat Sarısaç, have also announced in a press conference in Amed that they were ending their actions.
HDP member Nasır Yağız, who was one of the first to join the hunger strike protest, in the HDP Representation Office in Hewler, announced the end of his fast on day 187.