Military operation and curfew in Gever
The Turkish army has launched a military operation in the Kurdish province of Hakkari. The area of operation includes villages in the district of Gever district, and a curfew is in effect.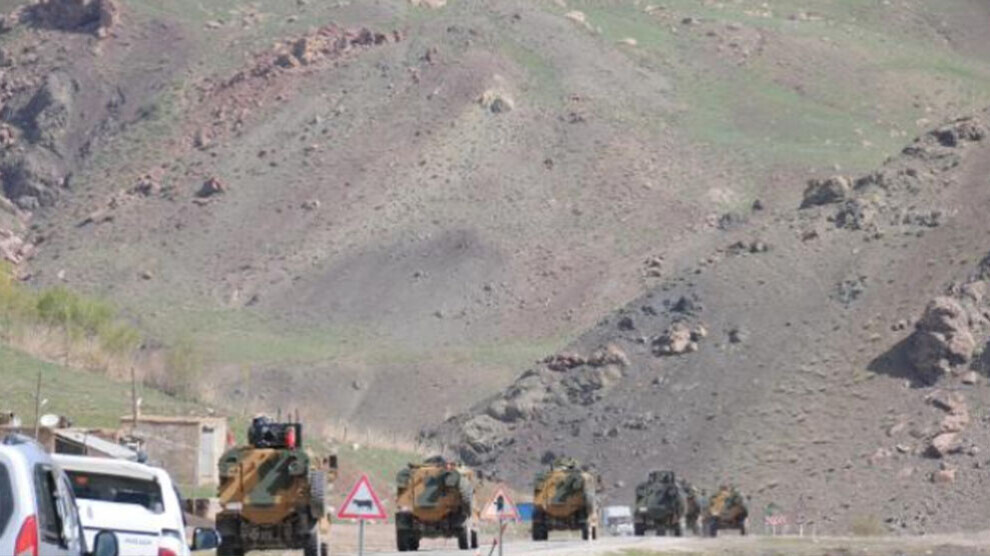 The Turkish army has launched a military operation in the province of Hakkari in northern Kurdistan. The area of operations includes the countryside surrounding the villages of Tilorana Binî and Tilorana Serî in the district of Gever (Yüksekova). Roadblocks have been set up along all access routes, and a curfew has been imposed on the villages.
The first military column entered Gever late Sunday evening. The operation has been going on since midnight. As reported from the region, further troop transports are taking place. Artillery strikes and exchanges of fire were heard in the immediate vicinity of Mount Sipêrêz on Monday morning.
No information is yet available on whether these were clashes between the military and the Kurdish guerrillas. The People's Defense Forces (HPG) have not yet commented on the operation in Gever.
Civilians abducted to operation area
Last week, the Turkish military abducted two young people from the village of Mûşan in Gever to an operational area. Apparently, the two civilians were to be used as cannon fodder as part of the so-called "counterinsurgency" against the Kurdish guerrillas. After the operation, the teenagers were taken to the gendarmerie guardhouse in the center of Gever, where they have been held since Friday. According to lawyers from the Hakkari Bar Association, both have been mistreated in custody. No reasons have been given for the arrests so far. However, it is assumed that there is a connection between the arrests and a mine explosion on July 27, which was triggered by a military vehicle crossing the connecting road between Gever and Şemdinli.