Mehmet Şirin Tunç faces up to 15 years in prison
Kurdish politician and peace activist Mehmet Şirin Tunç is on trial for his activities as DBP vice-chairman and in the Democratic Society Congress (DTK) in Amed. He faces 15 years in prison.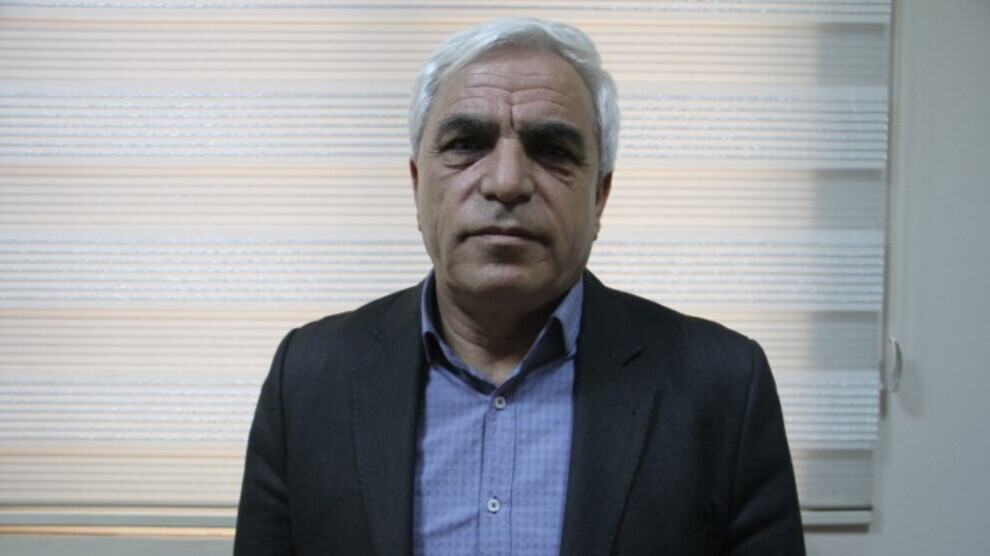 With the criminal proceedings against Mehmet Şirin Tunç, the struggle for peace and democracy in Turkey and Northern Kurdistan is once again being put on trial. The peace activist is being tried for "membership of a terrorist organisation" with a sentence set at seven and a half to 15 years in prison.
Mehmet Şirin Tunç is charged with his activities as deputy co-chair of the Democratic Regions Party (DBP) and his involvement in the legal grassroots alliance Democratic Society Congress (DTK). On the first day of the trial at the 8th Jury Court in Diyarbakır (ku. Amed), the sentence was set at up to 15 years.
The prosecution accuses Tunç of having entered the DTK building 34 times and of having participated in the founding meeting of the association. He is alleged to have carried out "propaganda for a terrorist organisation" at a DTK event in 2017. He also attended rallies, press conferences and funerals "on the orders of the PKK", says the Kafkaesque indictment, according to which ,Tunç also held educational events at the DBP's academy. The indictment accuses him of being a leading member of the DTK and wanting to create Kurdish national unity and destroy Turkey's territorial integrity. In this sense, he is alleged to have tried to influence the population. Due to the "seriousness" of the charges, a sentence ranging from seven and a half to 15 years' imprisonment was demanded. At the moment, Tunç remains in restricted freedom under reporting conditions.
Mehmet Şirin Tunç - a life for peace, freedom and justice
Mehmet Şirin Tunç's struggle for peace and democracy has a long history. After decades in political captivity, he joined the guerrillas at the end of the 1980s and spent ten years in the Kurdish mountains. In 1999, at the call of Abdullah Öcalan, he returned to Northern Kurdistan in a peace group, "as a sign of goodwill". Although this delegation entered officially at the time as a gesture of peace and confronted the military in Şemdinli district of Hakkari, they were arrested and imprisoned after a brief reception. Tunç remained in prison for three years. He then became involved in the Human Rights Association (IHD) and became the deputy chairman of the HDP member party DBP.