Maxmur Peace Mothers reach day 6 of their protest
The embargo on Martyr Rüstem Cudi (Maxmur) Refugee Camp has been going on for 51 days, and the government and the KDP have not taken any step to lift it.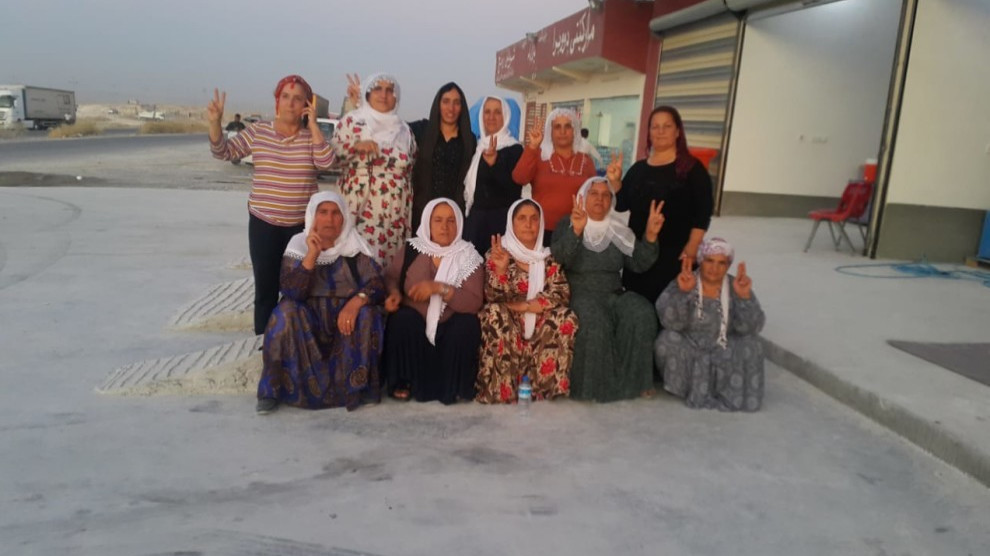 A group of Peace Mothers from Maxmur had tried to reach the KDP public security offices on 1 September to demand the lifting of the embargo.
The Peace Mothers who have been organising a sit-in at the checkpoint for days have been subjected to insults and attacks by the peshmerga.
The mothers despite all the difficulties continue their sit-in in front of the KDP security forces office and said they won't go until the embargo is lift.
On Thursday night, other mothers who wanted to join the Peace Mothers were also attacked by public security forces. The peshmerga dragged mothers on the ground grabbing them by the hair.
The visiting mothers returned to the camp after the attack and organised a press conference there to denounce the harassment.