Maxmur Ishtar Assembly condemns KDP's attacks, calls for action
The Ishtar Assembly of the Martyr Rüstem Cudi Refugee Camp called on people to take the streets against the attacks of the KDP.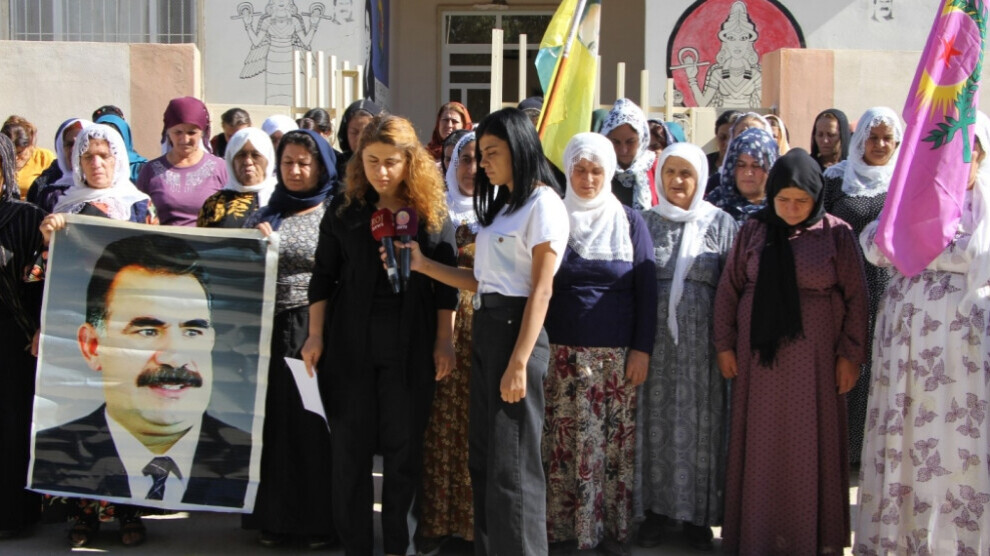 The Ishtar Assembly of the Martyr Rüstem Cudi Refugee Camp in Maxmur, southern Kurdistan (northern Iraq) has condemned the attacks of the ruling Kurdistan Democratic Party (KDP) against freedom guerrillas in a protest action joined by numerous women.
After a moment of silence in memory of the martyrs of the Kurdistan Freedom Movement, a statement was read out by Maxmur's co-mayor Rojîn Benek, who said the following:
'PEOPLE AGAINST ATTACKS'
"For about five months, NATO's second biggest army has been attacking the Medya Defense Zones in a large-scale military onslaught. The Turkish army wants to invade South Kurdistan through these attacks, yet it has not made any progress so far and has been defeated in the mountains. While the Turkish army has committed a war crime using chemical weapons, the international community has remained silent. The KDP once again played its own treacherous role and attempted to destroy the gains of the Kurds. Recently, the KDP forces ambushed a group of 7 guerrillas and killed 5 of them. We condemn and oppose such actions by the KDP. The silence of the South Kurdistan people is also to be criticised. Time will come when the people of the South will condemn the KDP and say stop to these actions.
The KDP is now trying to maintain its own power by moving to Shengal for different reasons. The people of Shengal know the KDP very well and do not accept this. As the Maxmur Camp women, we congratulate and commend this attitude of the Shengal people. We urge international powers to take a stand to protect Shengal from another genocide.
We call on international forces to fulfil their responsibilities against these attacks. The Kurdish people should take to the streets against these attacks in four parts of Kurdistan. We strongly condemn any attack on the Medya Defense Zones and Shengal."