Kurdish artists call for unity
Kurdish artists reacted to the attacks of the Turkish state in the occupation of North-East Syria and underlined the need of unity against the genocide state.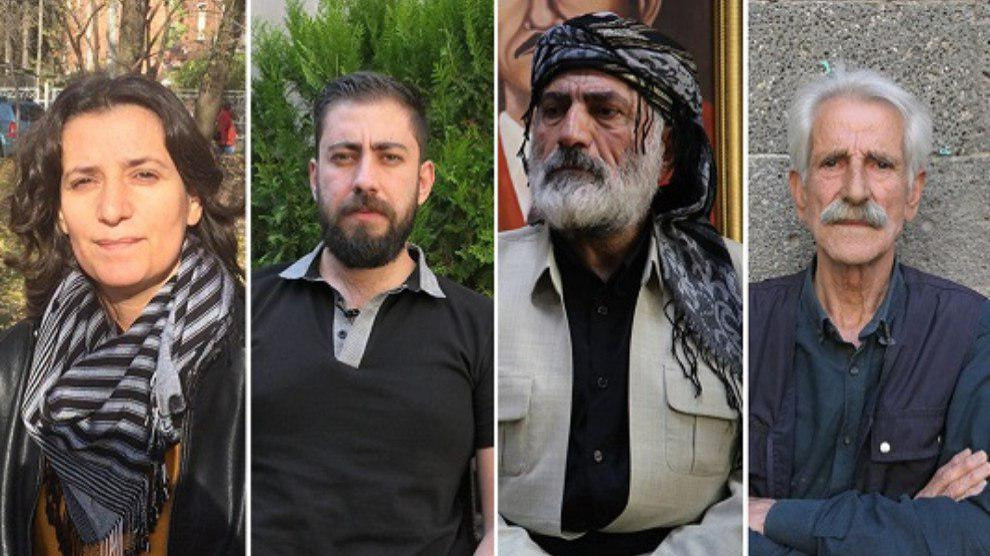 Kurdish artist Bermal Çem said that the Kurdish people is going through a critical time and added: "Northern and Eastern Syria is facing a genocide attack. Unfortunately, there is not enough reaction in Bakurê Kurdistan today. Kurds must raise their voices against these genocide attacks and stand up to defend their gains and values. The spirit of resistance in North Kurdistan needs to be revived. Kurdish artists should lead this important process."
NATIONAL RESISTANCE
Noting that the invading Turkish state makes massacres every day, Çem said: "Our people are massacred, children, women, young people and old men are dying. Everyone who has a conscience should stand up against this atrocity carried out by the Turkish state and reclaim Rojava.
National resistance must be developed to defend the gains and values ​​of the Kurdish people. If Rojava is lost, we will lose Bakur, Başur and Rojhilat. All Kurdish parties and organizations should abandon their political interests and stand up for Rojava. It is time for national unity."
KURDISH PEOPLE WILL SUCCEED
Artist Azad Bedran said that Kurds do not accept the war against Northern and Eastern Syria. "The Kurdish people have never wanted a war. War doesn't help anybody. The Kurds struggle for their existence. The Turkish state is targeting the gains of the Kurdish people. A war against the people has been declared and civilians are being slaughtered every day."
A NATIONAL CONGRESS SHOULD BE HELD
Bedran demanded that all Kurdish parties and organizations put aside their political conflicts and unite against these brutal attacks and stressed that the Kurdish National Congress should be convened and concrete steps should be taken to finally reached Kurdish unity. Bedran added: "The Kurdish people should stand up against these invading attacks and protect Rojava".
STAND UP AGAINST THE OCCUPATION
Naif Munisi, a Kurdish dengbêj, said that the Kurdish people are being persecuted and that their land, which they have saved from the oppressors with blood and life, is in danger of being occupied once again. "Every Kurd should oppose this occupation."
TIME FOR UNITY
Artist Cömert pointed out that the Turkish state is carrying out massacres not only today, but throughout history. "Kurds should stand up against this occupation wherever they live. It is time for unity."