KNK officials: Important talks underway for national unity
KNK Diwan Member Faruk Cemil and KNK Council Member Perwin Eziz met with KCK officials yesterday in Qandil and said: "The national congress is a must if we don't want to miss this historic opportunity for Kurds."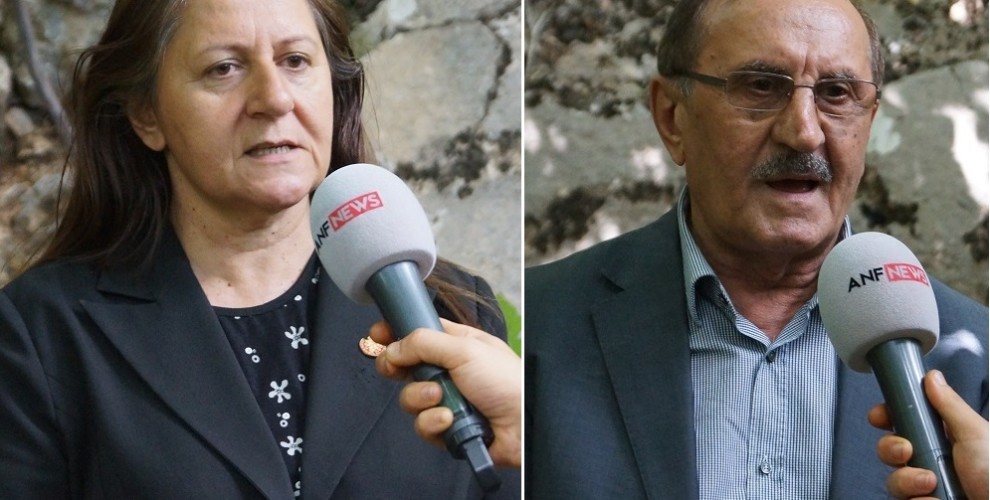 KNK (Kurdistan National Congress) Diwan Member Faruk Cemil and KNK Council Member Perwin Eziz spoke to ANF about the meeting they had with KCK (Kurdistan Communities Union) officials in Qandil yesterday.
KNK Diwan Member Faruk Cemil: First, I would like to thank the friends from KCK for receiving us. In this meeting, we discussed our views and suggestions on the National Congress at length. There were discussions on the Kurdish national unity, the importance of a National Congress and the duty that falls on each of us. The KCK thinks very highly of our efforts and they expressed unlimited support to hold the national congress. The national congress is a must if we don't want to miss this historic opportunity for Kurds. The KCK is aware of this fact as well, and approaches the matter accordingly. This approach has made us glad. KCK has declared that they will do all they can and provide any support and participation for the national congress to be held.
KNK Council Member Perwin Eziz: As KNK constituents, we formed a committee for the Kurdistan national congress efforts. This committee started working and we have visited political forces in Kurdistan, and also individuals who may participate. We wanted to hold the congress in Rojava, but considering the current political climate, we are planning to hold it in Southern Kurdistan. Efforts are underway for this. All the political actors we visited up to now in Kurdistan have answered positively, and all stated that the congress should be held. The planning we made as the KNK is coming to fruition, and that makes us glad. We hope all political actors in all four parts of Kurdistan will be a part of this initiative. We believe nobody should be left out. We have hope for this, and we continue our efforts.