KNK members: Not participating in the workshop is KDP's choice
KNK Member Adem Uzun spoke about the KDP not attending the national unity workshop and said dialogue shouldn't be avoided. KNK member Zekerya Halepçe said the onus is on the KDP to explain why they didn't participate.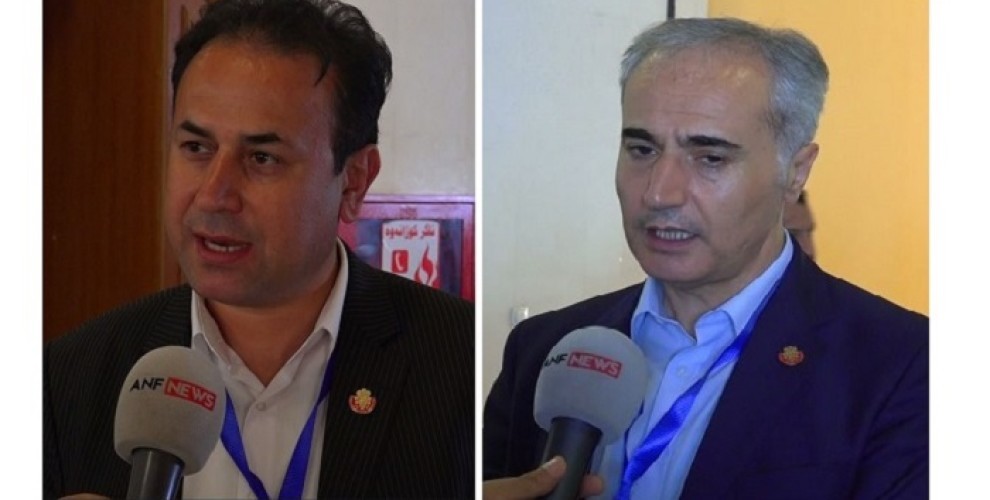 Over 60 political parties, dozens of NGOs and hundreds of intellectuals, writers, academics and community leaders from all four parts of Kurdistan attended the national unity workshop the Kurdistan National Congress (KNK) held on July 15-16 in Suleymaniye, but the Kurdistan Democratic Party (KDP) and groups allied to them didn't, despite agreeing to when KNK visited them.
KDP officials repeatedly called the KNK offices until the last day and gave contradictory statements, then posed conditions to attend. KNK members Adem Uzun and Zekerya Halepçe spoke to the ANF about the issue.
"OUR EFFORTS TO GET THEM TO ATTEND WILL CONTINUE"
Uzun said a KNK committee set up for the national unity workshop met with the KDP and that the KDP chose not to participate in the workshop. Uzun said: "As we did with everyone else, we met with them and invited them. They didn't say they wouldn't come, but they chose not to. But the national issues are issues for all of us, including the KDP. They have interests in this as well. They didn't come this time around, we will continue our efforts to get them to come to the next meeting."
"DISCUSSION SHOULDN'T BE AVOIDED"
Uzun said national unity is the business of every Kurdish party, and that dialogue and negotiations shouldn't be avoided. He continued: "It would be good if the KDP attends the national efforts. But the national efforts will continue, because that is what our people, our history and our martyrs demand of us. We are ready for any and all talks, dialogue, propositions and discussions for national unity. We say everybody should come and be part of the discussions. Discussions and negotiations shouldn't be avoided. We expect them to participate in future platforms."
"THE ONUS IS ON KDP TO EXPLAIN WHY"
KNK member Zekerya Halepçe said the procedure for all other parties was there for the KDP as well during the preparations for the national unity workshop, and stated that the onus is on the KDP to explain why they didn't participate. Halepçe said: "The same protocol prepared for all political parties in four parts of Kurdistan for the national unity workshop talks and issuing of the invitations was prepared for the Kurdistan Democratic Party as well. So we met with them, we sent them invitations, but they chose not to participate. We would have liked them to be there. But if they didn't, the onus is on them to explain why. They will have to explain themselves to the people."