Joint Baghdad-Hewler parliament delegation goes to Metina
A joint delegation from Baghdad and Hewler parliaments moved to the Northern region to investigate the attack in which 5 peshmergas lost their lives in Metina.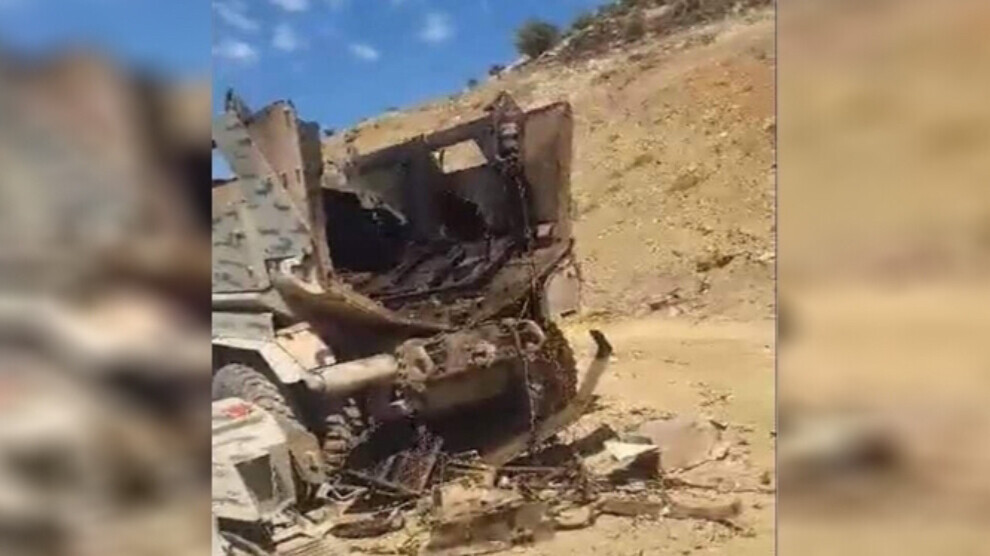 According to RojNews, a joint delegation from the Iraqi and Kurdistan Region parliament members will carry out an investigation in Metina.
Şaxewan Reuf, a member of the Kurdistan Region Parliament Goran Group, who is in the delegation, said: "The delegation represents the parliaments of Iraq and Kurdistan Region."
Reuf, without naming names, said that the delegation was made up of members of the relevant parties and groups in the region and added: "Today we will go to Zakho, Şeraniş, Batufa and tomorrow to the Amediye region. We want to see the places where the latest events took place, especially the place where the peshmerga fell as martyrs. When our visit is completed, we will issue a joint report."
On 5 June, a convoy of dozens of vehicles carrying KDP forces tried to advance towards the guerrilla posts in Metina. The Turkish state was attacking the area trying to occupy it and clashes were taking place. When the convoy approached, a violent explosion occurred.
The HPG made a statement regarding the explosion in which 5 KDP members lost their lives and said that no weapon so powerful to destroy an armoured vehicle was used by the guerrilla forces.
The HPG said: "What caused the explosion of this vehicle is an issue that needs to be investigated. We, as HPG, consider it necessary for either a joint commission or an independent delegation to investigate and clarify this incident."
According to experts, images of the hit armoured vehicle indicate that the attack was carried out from the air.