'It is everyone's duty to stand up for Öcalan'
The Freedom for Abdullah Öcalan Committee member Şoreş Xidir calls on every Kurdish individual to put pressure on the Turkish state to end the isolation imposed on the Kurdish leader.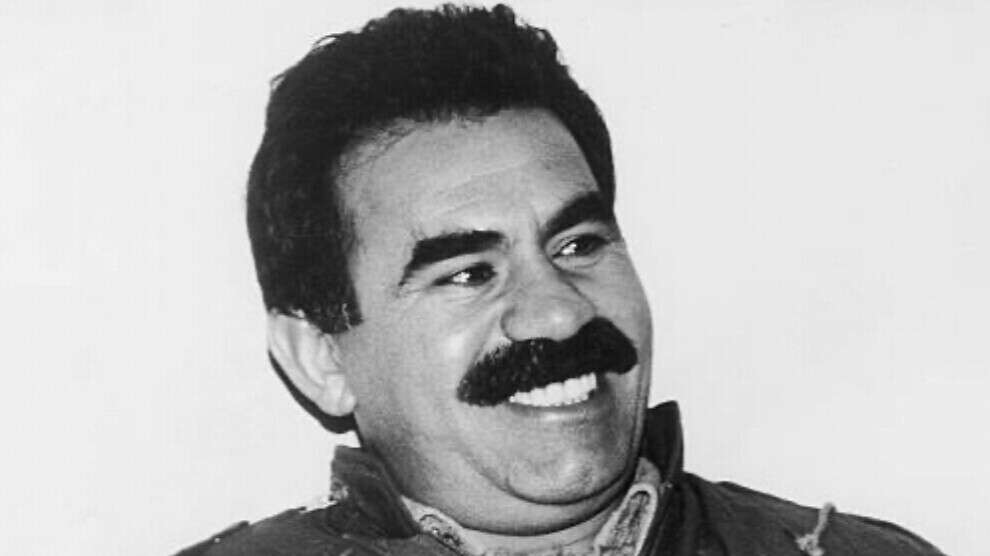 Şoreş Xidir, member of the Freedom for Abdullah Öcalan Committee in South Kurdistan, spoke to ANF about the isolation imposed on Kurdish leader Abdullah Öcalan, who has long been banned from receiving visitors including family members and lawyers and recently received a six-month disciplinary punishment. Xidir called on everyone to go into action for the Kurdish leader.

Xidir insisted that the conspiracy against Öcalan targeted the Kurdish people as a whole and proved how important he is. "Öcalan is different from all other leaders. I can say that he is one of the most influential leaders of the last century and the Kurdish freedom movements. The project, marked by Öcalan's different way of dealing with politics, strategy and working style, is different from other leaders and movements. All these have affected and alerted the society. He created a conscious individual within the Kurdish nation at the level of the Middle East. All this causes the invading states to regard him as a threat to capitalist modernity."
Xidir remarked that Öcalan's Democratic Confederalism project was considered dangerous by the sovereign powers, insisting that this was one of the main reasons for the conspiracy and isolation directed against him.
Xidir stressed that before the Kurdish Freedom Movement's emergence, people could not even say "I am Kurdish", and the PKK marked a new stage in the history of Kurdish politics and society.
Xidir stated that Öcalan's democratic autonomy project brought about major benefits not only for the Kurds but also for the peoples of the region.
Commenting on the disciplinary punishment given to Öcalan, Xidir said: "This is a purely political decision, not a legal one. It is also unethical. For more than 2 years, both lawyers and his family have repeatedly applied to be allowed access to Imrali where he is held. We see how all his rights are violated."
Xidir remarked that these practices were against human rights and democracy and stressed that the Kurdish people should put pressure on the sovereign powers and international institutions to end the isolation.
Xidir expressed that the isolation of the Kurdish leader concerned both the Kurds and all humanity. He said: "Liberating Öcalan means liberating the Kurdish nation. It means liberation for every human being. For this reason, it is everyone's duty to stand up for Öcalan. It is a humanitarian, moral and legal duty."
Xidir concluded: "As a member of the Freedom for Abdullah Öcalan Committee, I call on every Kurdish individual to stand up for Öcalan. They should put pressure on the Turkish state to end his isolation. This is not only the duty of the Freedom for Abdullah Öcalan Committee, but also of rights defenders, lawyers, artists and all intellectuals."