Israeli attack in Syria kills 21
The death toll in the Israeli jets bombing Syrian regime forces and their ally Iran has risen to 21.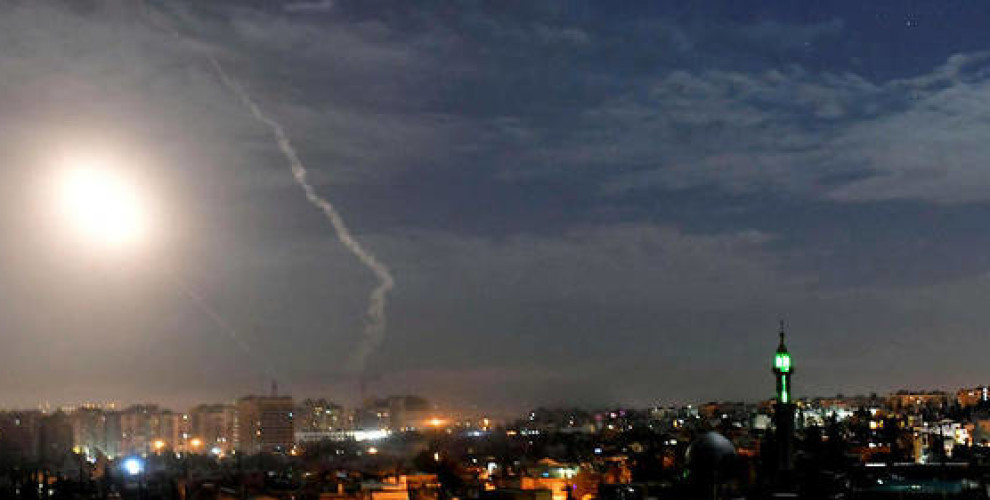 The Israeli army carried out airstrikes against Syria on Sunday night. According to the Syrian Observatory for Human Rights, the bombing targeted the missile and ammunition warehouses near Damascus under control of Iranian forces and their allies, as well as the regime's air defense headquarters to the south of the country.
Following the identification of victims, a new tally was announced. According to the SOHR, 15 foreigners (12 of them with Iranian forces) were killed. The nationalities of the other 3 persons hasn't been identified. The SOHR also announced that 6 Syrians with the regime forces were killed in the attack. The previous tally announced on Monday said 11 fighters including 4 Syrians had been killed.
According to the Israeli army, targets that belong to Jerusalem forces under the Revolutionary Guard. The IDF alleges that among these targets was the most important logistical platform the Jerusalem Forces had in Syria in the Damascus airport. Other targets were reported as ammunition warehouses, a training center and an intelligence gathering center.
A spokesperson for the Israeli army said they also targeted Syrian batteries that fired dozens of missiles against Israeli jets.