Iraqi army detains three journalists in Shengal
Having threatened Ezidxan Asayish (Yazidi Security Units) to leave Shengal (Sinjar) earlier today, Iraqi troops detained three journalists covering the developments in the region.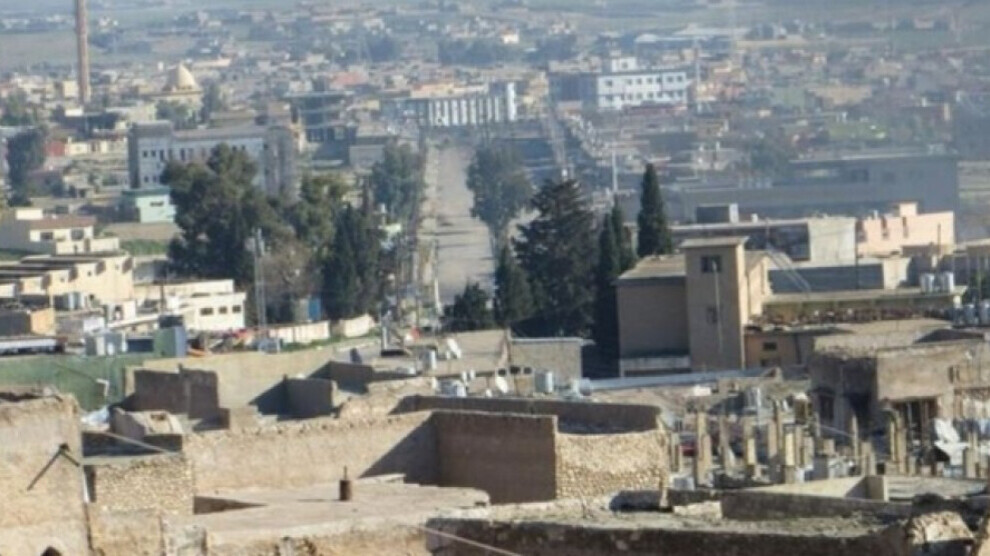 Radio Çira reporter Xelil Şengali and Çira TV reporters Emira Simoqi and Hesuni Xanesori who were covering the recent developments in the Sinune subdistrict in Shengal, were detained by Iraqi troops on Tuesday.
The whereabouts of the journalists remain uncertain, and their cameras were confiscated.
The Iraqi army has recently increased its military activities in the Yazidi town. Earlier today, Iraqi troops threatened the Ezidxan Asayish (Yazidi Security Units) in Shengal (Sinjar) to leave their positions.
Today at around 13:00, the commander of the Western Nineveh Troops, Rukün Cebar, asked Ezidxan security units in the Sinune subdistrict to leave the area within half an hour. He threatened the security units by saying that they would use force otherwise.
The Iraqi government, together with the KDP, is trying to abolish the self-administration of the Shengal region and take control of the area. In this plan orchestrated by Turkey, the destruction of the defence forces of the autonomy-seeking region plays a decisive role. Therefore, since their agreement at the end of 2020, the KDP and the Iraqi government have been trying to crush the Ezidxan Asayish. So far, all such attempts have failed due to the resistance of the population.
Responding to the increasing military activities of the Iraqi army, the Shengal Autonomous Administration yesterday called for popular organization and unity, and vowed to defend an autonomous and free Shengal.
The Shengal Autonomous Administration said that the recent military mobility was aimed for the security of Shengal but could not secure the town. According to the Autonomous Administration, the developments are a continuation of the October 9, 2020 agreement signed between the Kurdistan Democratic Party (KDP-ruling party in South Kurdistan) and Al-Kadhimi government (central Iraqi government). The Autonomous Administration called on international powers to prevent military escalation and to promote solutions based on an autonomous administration in Shengal.