Iranian forces bomb Bradost in South Kurdistan
Iranian forces, which bombed Bradost and Berbizina with drones on Thursday, bombarded the villages of Sîdekan on Friday.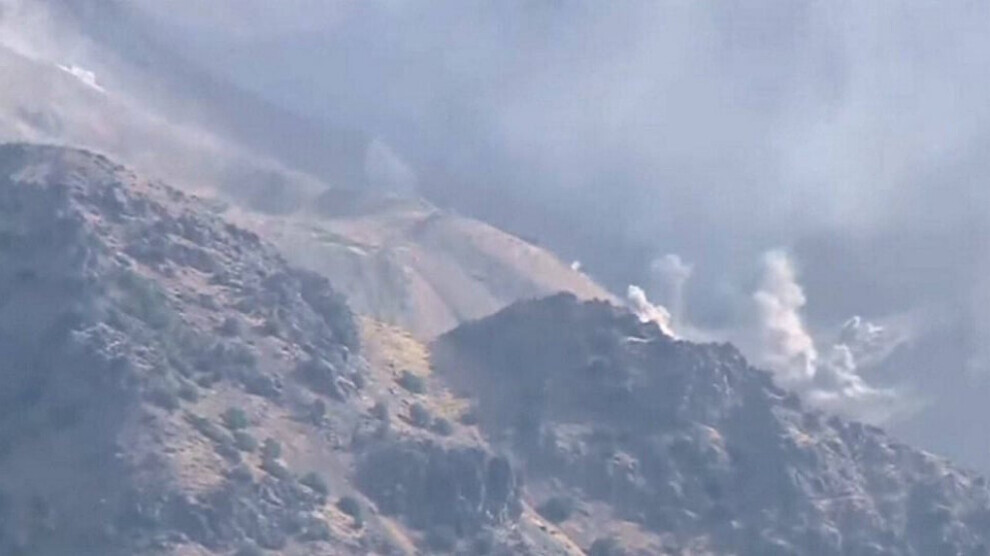 Iran shelled the villages of Berbezên, Bineperêz, Nawrûbaran and Ketîne in Sîdekan in the Bradost area around 7pm on Friday.
While there was neither loss of life nor damage to property in the bombardment, which lasted for about an hour, it is stated that a fire broke out in the area.
On Thursday, Iranian armed drones bombed a number of areas on the borders of Balekayeti and Bradost in Hewler. Material damage was caused in the attacks but there were no casualties.
Iran had bombed the Iranian Kurdistan Democratic Party headquarters in the Alane heights of Berbizin in the Balekayetî and Bradost area, and simultaneously the villages of Dêge and Şêrkaweyan in the Simêlan town of Çoman at around 6.30 am on Thursday morning.