Iran attacks Southern Kurdistan
Iran has been bombarding areas in the Bradost region of southern Kurdistan for a week.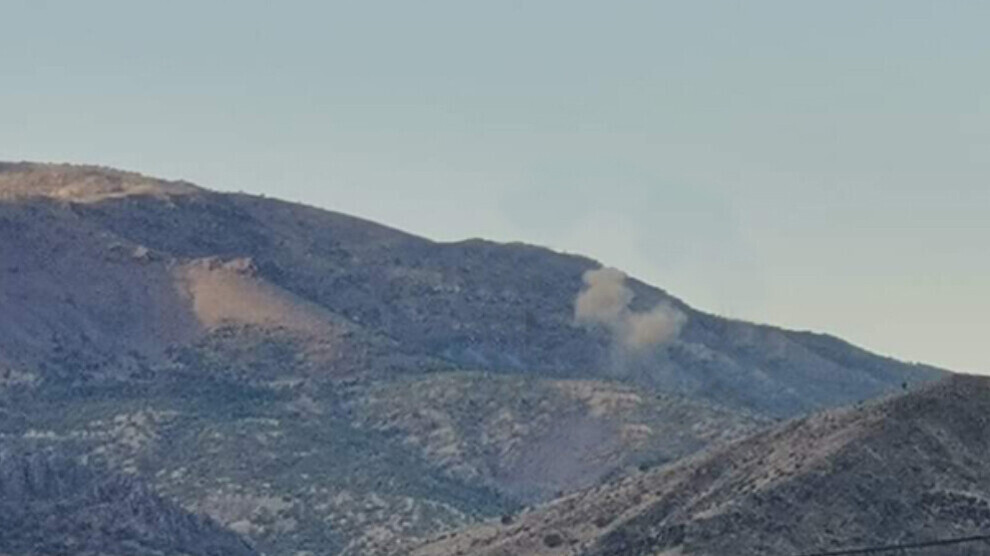 The Iranian regime continues its air and artillery attacks on southern Kurdistan (northern Iraq). According to local sources, mortar shells hit the Kelaşîn area in the Bradost region, which is cut by the Iranian and Turkish borders, on September 13. As a result, a terrain fire broke out. On the same day, the foothills of the Berbizina hill were bombed twice by Iranian drones. The attacks continued through September 14. On Tuesday evening, a drone strike was carried out on Kelaşîn.
In parallel to the air strikes, mortar shells are fired at Kelaşîn and Berbizina from Iranian border posts. The mortar shelling continues.
Iranian media have linked the bombardment of the aforementioned areas to the presence of various organizations in the region. In Berbizina, a base of the Kurdistan Democratic Party-Iran (PDK-I) was bombed by Iranian drones just last Thursday. The HPG and YJA Star have also been in the region for decades.