International conspiracy against Öcalan protested in Shengal
Protests against the international conspiracy against Kurdish People's Leader Abdullah Öcalan, continue.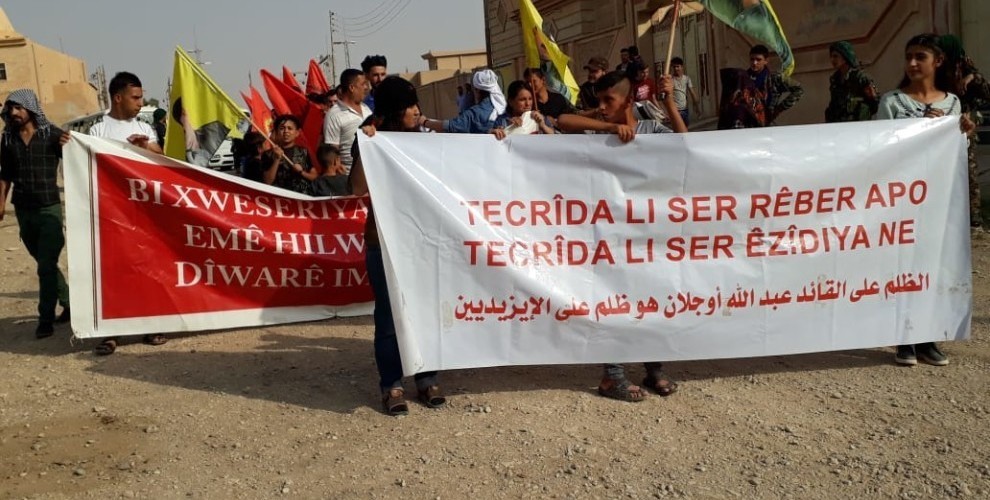 Kurds across Kurdistan, Europe and all around the world have been taking to the streets for days in protest at the international conspiracy carried out against Kurdish People's Leader Abdullah Öcalan on October 9, 1998.
A demonstration was organized under the lead of the Yazidi Youth's Union (YCÊ) in Shengal. Hundreds of people joined the march starting from the Yarmouk neighborhood in central Shengal, chanting "Biji Serok Apo" (Long Live Leader Öcalan) and "Bê Serok Jiyan Nabe" (No Life Without the Leader). The march ended with a press statement at the Square of Martyrs.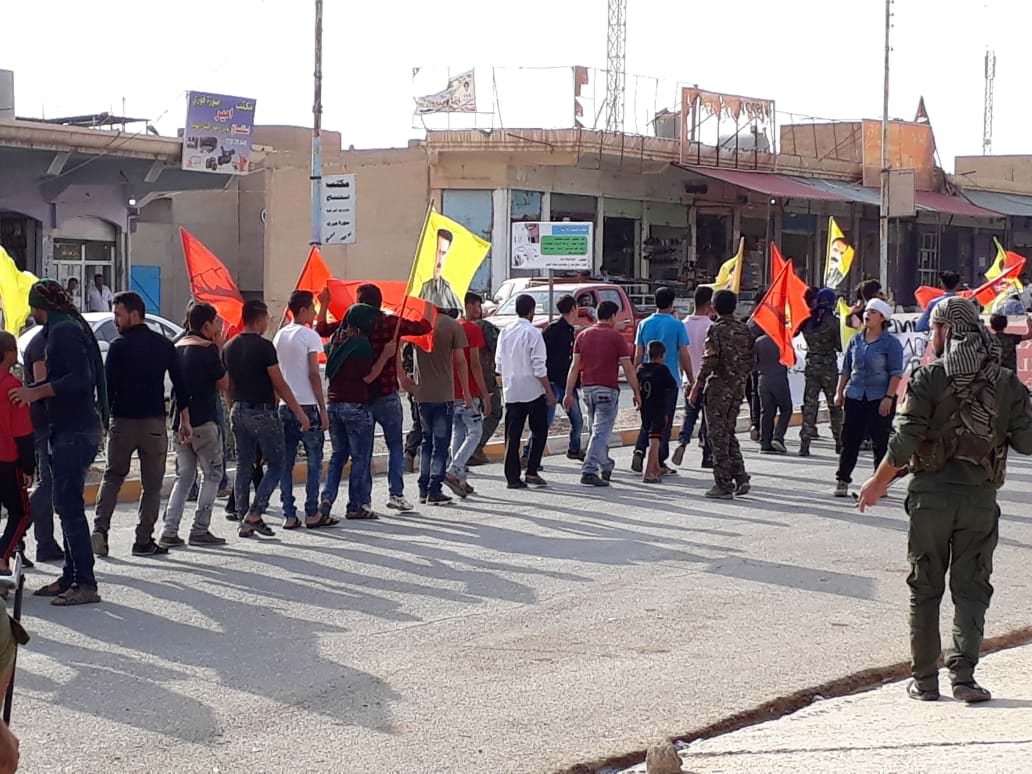 YCÊ member Basım Feqir read the press statement which stressed that: "We, the people of shengal, will march on the path of Bêrîvan, Berxwedan, Mam Zeki and all our martyrs, basing on the ideas of Leader Apo.