IHD report: Turkish army executed four in Erzurum
Turkish soldiers executed four people instead of capturing them alive in Erzurum, a report by Human Rights Association said.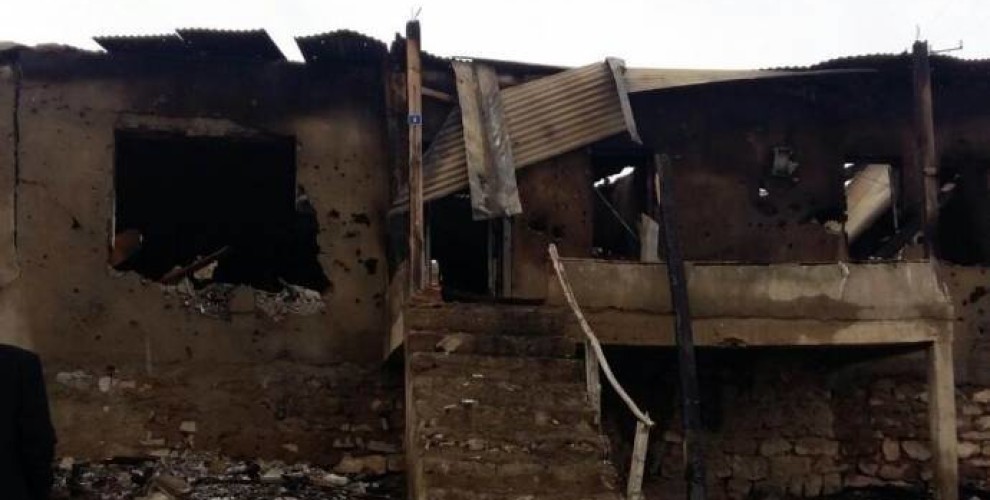 Four people said to be HPG guerrillas were killed by Turkish soldiers in Erzurum's Karayazi district. The guerrillas were trapped in a house in Geventepe neighbourhood and locals claimed that all four were executed by Turkish soldiers.
Footages of the operation emerged online which shows that the soldiers set the house on fire.
Four IHD officials visited the site of the execution and released a report about the incident. The report highlighted possibility of an unlawful execution.
Eyewitnesses told that soldiers surrounded an empty house in the neighbourhood on March 2. After a brief exchange of gunfire soldiers set the house on fire.
According to the report, burned dead bodies were pulled out of the house with ropes tied to their legs.
After the killings soldiers sang nationalist marches in the neighbourhood and raided houses. Seven people were detained during the raids.
IHD envoy said that given the location of the house its very unlikely that the guerrillas would be able to escape.
"Although there is a possibility that these people could be captured alive, they were executed instead" the report said.