Hunger strike in Hewler on day 152
Hunger strikes demanding the end of the isolation of PKK Leader Abdullah Öcalan continue in Turkey, Kurdistan, Europe and beyond.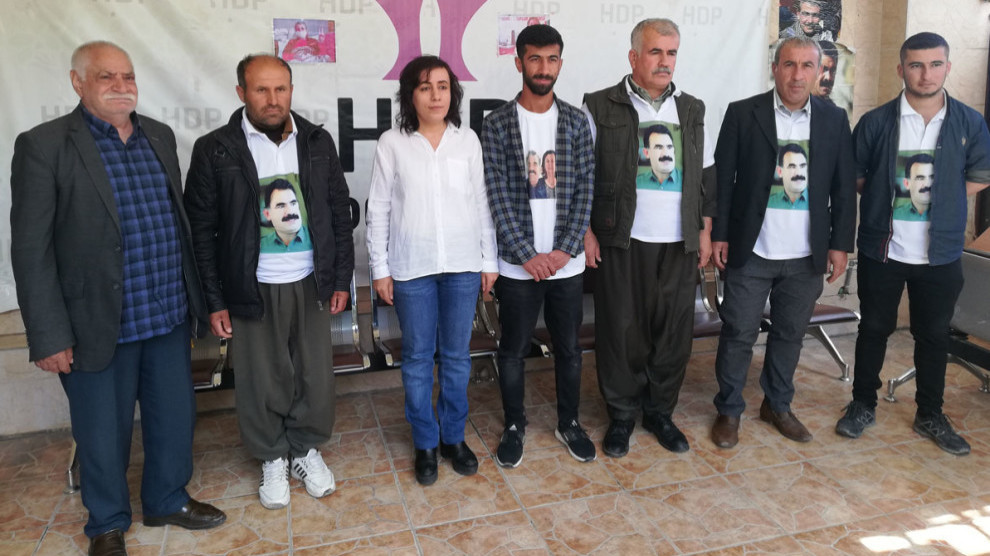 The alternating hunger strike launched in Hewler (Erbil) city of South Kurdistan against the isolation of Kurdish People's Leader Abdullah Öcalan continues on day 152. The protest has been taken over by the 76th group.
Speaking on behalf of the 75th group, Nizar Ebubekir said; "We demand an end to the isolation of Leader Apo. The hunger strike action will achieve its goal and the victory will be our people's."
Peoples' Democratic Party (HDP) member Nasır Yağız is also on the 152nd day of his indefinite hunger strike against the isolation of Öcalan. Yağız continues his fast with determination despite his health issues that are leading him to a more critical condition every day.