HSM on Shengal attack: Turkey takes revenge for the ISIS
HSM Headquarters Command published a condolence message for the four Yazidi YBŞ fighters who died in a Turkish air raid on Shengal.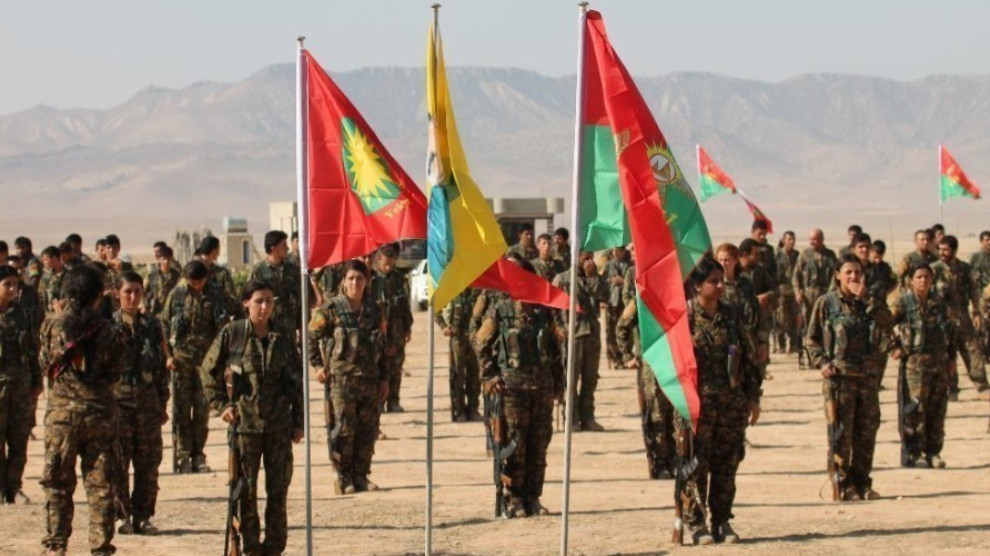 People's Defense Center (HSM) Headquarters Command has published a statement on the death of the four YBŞ fighters in a Turkish air raid on Shengal region in southern Kurdistan/northern Iraq inhabited by Yazidis.
In the attack by unmanned combat drones that took place on Wednesday morning on the inhabited village of Digure in the Sinune town, Zerdeşt Şengalî, a commander of the Yazidi Resistance Units (Yekîneyên Berxwedana Şengalê, YBŞ), as well as fighters Şervan Cîlo, Hemîd Şengalî and Êzdîn Şengalî were martyred.
The statement begins with a condolence message, with which the HPG Headquarters conveys its deepest sympathy to the relatives of the martyred fighters and the Yazidi people. The HPG recalls that the Yazidi people have so far experienced 74 waves of genocidal persecution - Ferman - in their long history, most of which were committed by the Ottoman Empire.
"The Ottoman Empire has left a legacy that continues to this day. Its successors are striving to revive this heritage and express this with an extremely brutal hostility towards the peoples of Kurdistan and our Yazidi people. Not without reason, the fascist AKP/MHP regime is attacking forces like YBŞ and YPG, which were founded to defend our people against the brutality and genocide of the so-called Islamic State (ISIS). The Turkish state is implementing what its allies did not succeed. It takes revenge for the ISIS."
The statement continues: "Turkey justifies its cross-border violations of international law in Shengal with the alleged presence of the Kurdish guerrillas. However, the last group of HPG and YJA Star units had left the main settlement area of the Yazidis in April 2018. The Turkish state also knows this. Nevertheless, attacks on the region are still taking place, which makes it clear what it's all about: to prevent the Yazidi people in Shengal from getting their political will and their right to self-determination. For the Turkish occupying state, the autonomous status of our people is a threat. It sees its existence in danger and attacks in a way that has the qualities of a massacre."
The HPG declares that it is a fundamental human duty to make sure that the whole Kurdish people and the progressive democratic public raise their voices and show solidarity with the struggle for existence and freedom of the people in Shengal.