HPG reports guerrilla actions in memory of Commander Bêrîtan
Guerrillas continue their actions against the Turkish occupant army in Kurdistan.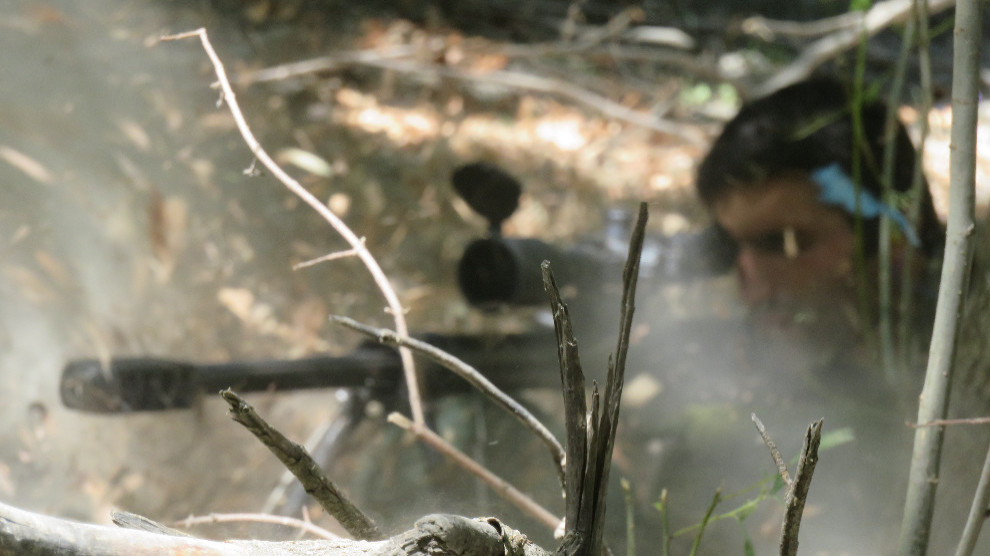 The Press Center of the People's Defense Forces (HPG) announced the results of guerrilla actions in Southern and Northern Kurdistan. The actions were carried out in memory of the guerrilla commander Bêrîtan (Gülnaz Karataş), who fell a martyr on 25 October 1992 in South Kurdistan.
Heftanin
According to the statement, guerrillas hit the Turkish army as part of the ongoing Battle of Heftanin Revolutionary Campaign in guerrilla-held Medya Defense Zones in southern Kurdistan, northern Iraq. Guerrillas from YJA-Star (Free Women's Troops) hit a Turkish military unit on Hill Partîzan on 24 October. The number of soldiers killed or injured in the action couldn't be clarified.
Hakkari
As part of the ongoing Martyr Bager and Martyr Ronya Revolutionary Campaign, guerrillas hit the Turkish soldiers stationed on Hill Martyr Afat in Gever (Yüksekova) district of Hakkari on 23 October. A military position was destroyed, two soldiers were killed in this action, after which the Turkish army bombed the surrounding area at random with attack helicopters and transported the dead and injured soldiers from the area.
Iğdır
As part of the Revolutionary Victory campaign ongoing in Serhat region of northern Kurdistan, guerrillas hit a guard post at the Axura outpost in Aralık district of Iğdır on 24 October. A soldier of the Turkish army was killed here.