HPG reports action in Xakurke, operation and clash in Dersim
One soldier was killed in Xakurke and three guerrillas fell as martyrs in Dersim.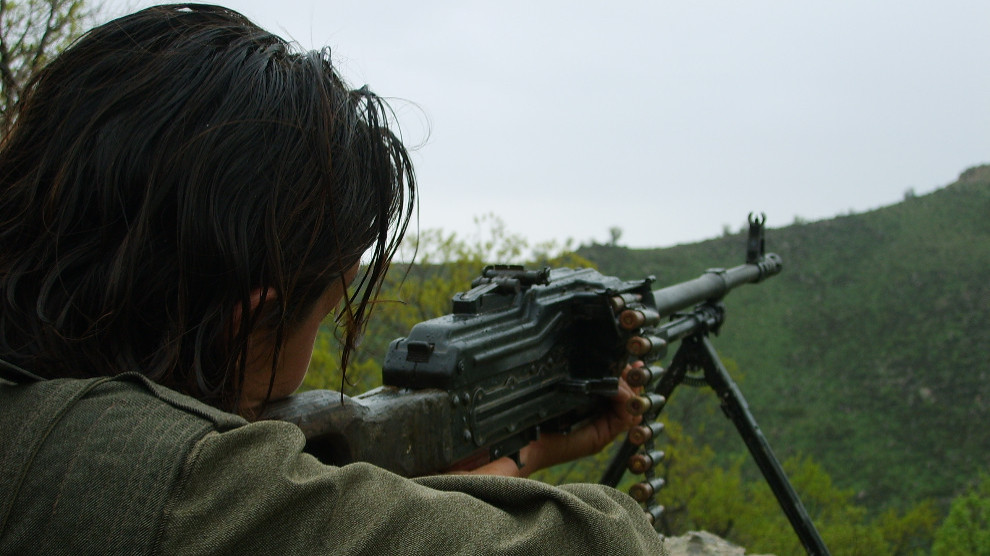 The Press Office of People's Defense Forces (HPG) released a statement announcing details of guerrilla actions and Turkish military attacks.
XAKURKÊ
As part of the Martyr Bager and Martyr Ronya Revolutionary Initiative, guerrillas carried out actions in response to the Turkish army's ongoing invasion operation in Xakurke region of guerilla-held Medya Defense Zones in southern Kurdistan, northern Iraq.
At 09:50 on September 10, guerrillas hit the Turkish soldiers stationed on Hill Martyr Botan, leaving one of them dead.
At 09:00 on September 11, guerrillas targeted the Turkish units near Hill Martyr Sarya. While the positions and shelters of the Turkish forces were struck effectively, the number of soldiers killed or wounded here couldn't be clarified.
While the Turkish army removed the casualties from the scene in Sikorsky helicopters, the involved guerrilla unit returned to their base safely.
DERSİM
The Turkish army launched an operation in Margeyik region of Dersim on August 26. Fighting erupted between guerrillas and Turkish forces at around 3am on August 27. A guerrilla fighter fell a martyr during the mentioned clash and bombardment. The operation continues with the support of secret units.
In the evening of August 27, the Turkish army launched an operation in the vicinity of Leskan village in Dersim's Ovacık district. Clashes erupted after soldiers were airdropped by attack helicopters in the morning of August 28.
During the fighting which continued till the noon, many soldiers were killed or wounded, while two guerrilla fighters lost their lives giving a brave battle against the enemy.
The operation was withdrawn in the evening of the same day.
On the other hand, HPG reported Turkish aerial bombardments against Medya Defense Zones. Accordingly, Turkish fighter jets shelled Gundê Şêx area in Gare region and surroundings of the Yekmalê village in Metina region at 15:00 on September 10.
Turkish jets bombed Hill Bahar in Zap region at 18:30 on September 11.
HPG added that guerrillas suffered no losses in these bombardments.