HPG: Betrayal will never go unpunished!
The People's Defense Forces (HPG) announced killing of contra Abdulbaki Taşdemir who played a role in the killing of three guerrillas in 1996.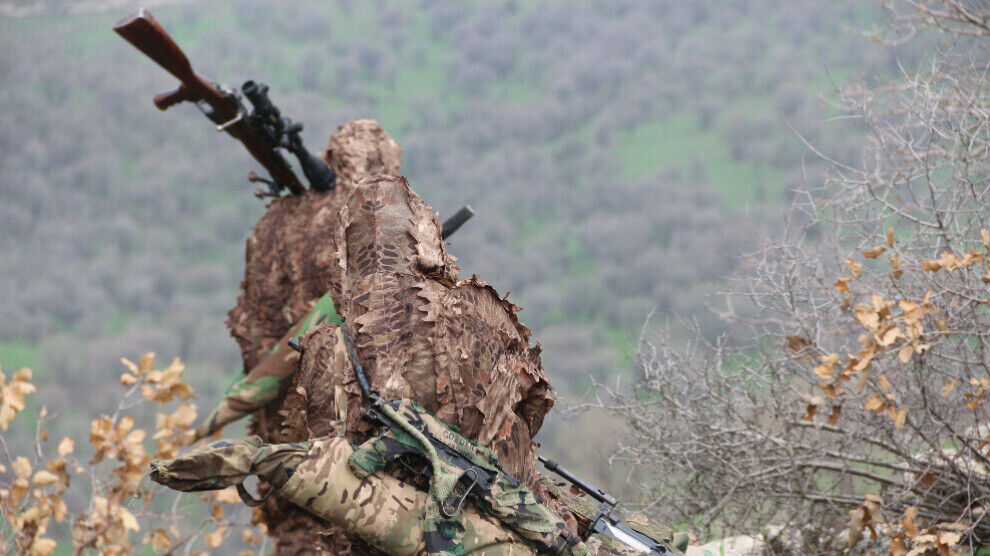 The HPG Press Centre released a written statement detailing the latest guerrilla actions and Turkish invasion attacks in the Kurdistan territory.
"Contra Abdulbaki Taşdemir who played a role in the killing of three of our comrades in 1996, was also actively spying for the Turkish state and engaged in prostitution and drug activities to corrupt our society, has been punished by our forces. This Turkish spy who served the invaders was killed on September 16 near the village of Dêrkamê in the Şehîd Kendal area of ​​Amed province, and thus our martyr's revenge was taken.
As part of the Bazên Zagrosê Revolutionary Campaign in the Xakûrkê region:
On September 25, the Turkish army launched an invasion operation in the Geliyê Reş area. On the same day, a Turkish operational unit was hit by our forces with a sabotage tactic. Two Turkish soldiers were killed as a result of the successful action.
Through its special war media, the Turkish state publishes false news that these soldiers died as a result of accidents. Our people should not rely on this fake news and dirty propaganda spread by the Turkish state to conceal their casualties.
Our forces with heavy weapons targeted the Turkish soldiers on Hill Şehîd Şahan at 08:30 on September 28, and those on Hill Karker at 07:30 on September 30. Targets in both actions were hit accurately.
At least two Turkish soldiers were killed in these actions carried out by our Xakûrkê forces to greet the Werxelê Resistance fighters.
At 17:30 on September 29, our forces on duty in the vicinity of Hill Şehîd Hawar in the Goşînê area of ​​Xakûrkê wer attacked by the armed forces of the KDP opening fire on them.
From September 29 evening until the morning hours of September 30, Turkish helicopter acitivity took place over the areas of Girê Sor, Girê Silêman, Girê Spî, Mervanos, Tabûra Ereba in Avaşîn region. During the same hours, the Kartal area was bombed by fighter jets.
On 29 September night, the areas of Tîpa T and Girê Şehîd Sîmko in the Zap region were bombed by attack helicopters.
On September 29, the village of Karawa in countryside of Duhok's Amadiya district, was bombed by fighter jets.