HPG announces the first martyrdom from Air Defense Units
HPG announced the martyrdom of Doğa Zilan, a member of the Air Defense Units who died in July during an action against the Turkish army in Heftanin.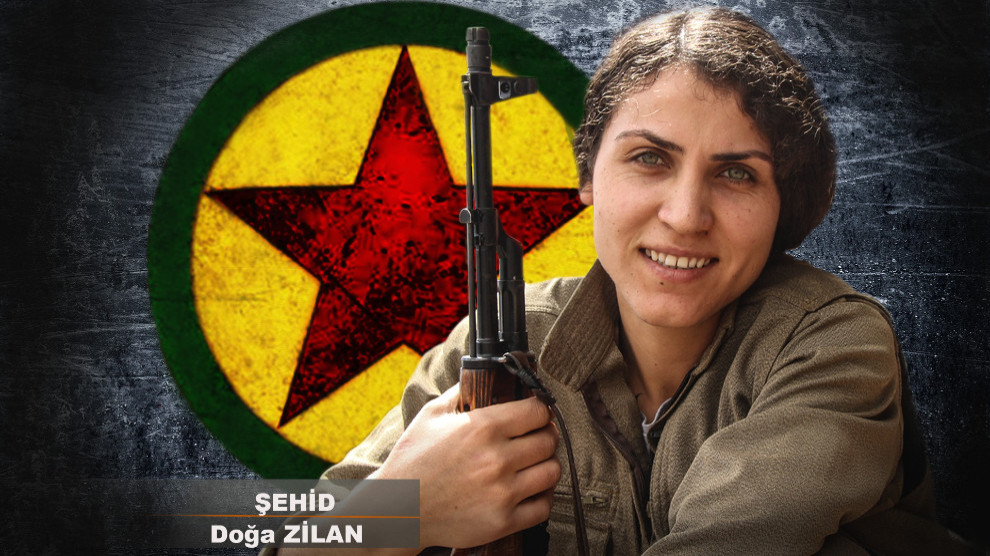 The Press Office of the People's Defense Forces (HPG) has announced the death of Doğa Zilan. The guerrilla fighter was a member of the "Şehîd Delal Amed Air Defence Units" and died on 12 July during an air action against the Turkish invasion forces in the region of Heftanin in Southern Kurdistan (Northern Iraq).
"Heval Doğa has gone down in history as the first martyr of the Air Defense Units", said the HPG and announced her ID details as follows:
Nom de Guerre: Doğa Zilan
First-Last Name: Hediye Çerçi
Place of Birth: Muş
Mother's-Father's Name: Perihan-Eşref
Date and Place of Martyrdom: 12 July 2020 / Heftanin
"Doğa Zilan was born in 1994 in Bulanık district of Muş province and grew up in a patriotic family. In 2008 she moved with her family to a Turkish metropolis where she got to know the Turkish assimilation policy. In order to defend herself against it, she took to the mountains to join the guerrilla in 2015 at the time of the struggle for Kobanê," HPG said.
HPG described her as an exemplary representative of the "guerrilla of democratic modernity", who had committed herself to the PKK principle "Free Women - Free Life"
The statement continued: "The fire of revenge in her eyes burned the enemy and warmed the hearts of her companions. On July 12 night, she carried out a successful action with a bomb-equipped aircraft on Hill Şehîd Berivan in Heftanin and fell a martyr during this action."
HPG expressed their condolences to the relatives of the fallen guerrilla and the patriotic people of Kurdistan and vowed to continue the struggle of the martyrs in the spirit of revenge and victory.