HPG announces death of a guerrilla in Metina
HPG guerrilla Mervan Gabar was martyred in Metina in April. In Mardin, five guerrilla fighters and one civilian were killed in a military operation by the Turkish army at the end of March.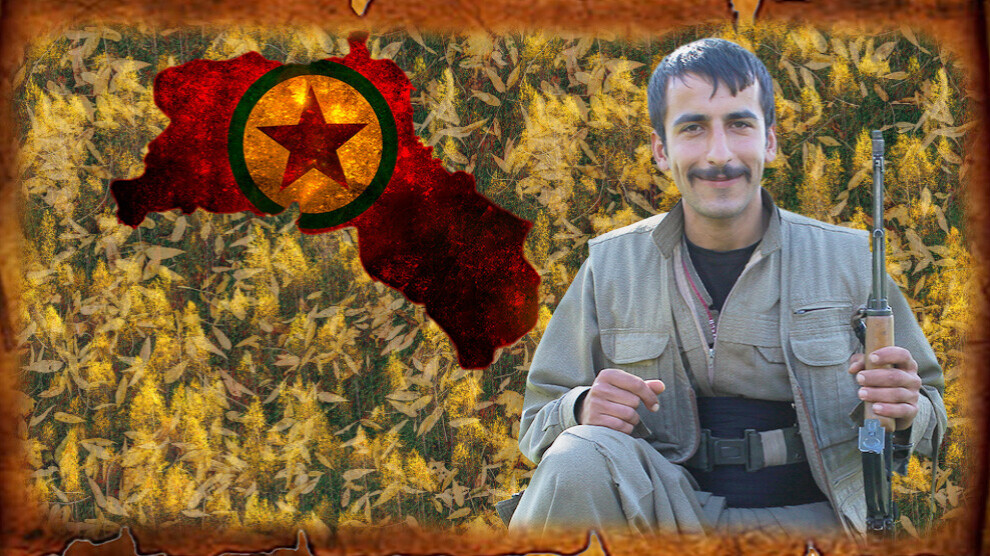 According to the press center of the People's Defense Forces (HPG), five guerrilla fighters and one civilian were killed in a military operation by the Turkish army on Mount Bagok. Another guerrilla fighter was martyred in Metina. There were no guerrilla casualties in an April 6 airstrike on the area surrounding the village of Yekmalê in Gare, according to HPG statement.
Military operation in Mardin
Regarding the military operation launched on March 29 at Mount Bagok in the Kurdish province of Mardin, the HPG press office reported that the Kela Şehîdan area was initially bombed by Turkish fighter jets for three hours. After that, combat helicopters were used and soldiers were airdropped in the area. "In the course of the operation, which lasted two days, our companions Hewram, Rüstem, Egîd, Rêber and Serhed, as well as a patriot named Haki, were martyred," the HPG said. Exact details on the identities of the martyrs are to be released when they are clearly established.
Mervan Gabar fallen in Metina
Guerrilla fighter Mervan Gabar was martyred on April 5 during the bombardment on Hill Ortê area in Metina region of guerrilla-held Medya Defense Zones in southern Kurdistan, northern Iraq.
In memory of the martyrs, the HPG said: "Our companion Mervan was born in a patriotic family in Erzurum and grew up with the resistance culture and values of the people of Serhad. Through the effective actions by guerrillas against the enemy forces in the region, he got to know the liberation struggle of Kurdistan up close. He joined the guerrillas at a time when the enemy was attacking the Kurdish people and their values with all its might."
HPG described Mervan Gabar as a sincere and committed person who was intensively engaged in the restructuring and modern methods of the guerrilla. He participated in training with great zeal and engaged in the philosophy of Abdullah Öcalan and the paradigm of a grassroots, gender-free and ecological society. "With his simple life, determined attitude, full participation and conspicuous courage, he succeeded in becoming an exemplary Apoist militant," the statement said.
HPG vowed to continue the struggle of the martyrs for a free life with Abdullah Öcalan in Kurdistan. HPG expressed their condolences to the relatives of Mervan Gabar and the patriotic people of Kurdistan.