HPG: 8 Turkish soldiers killed in Xakurke, Southern Kurdistan
HPG reported continued actions by guerrilla forces and attacks by the Turkish army in Southern Kurdistan territory.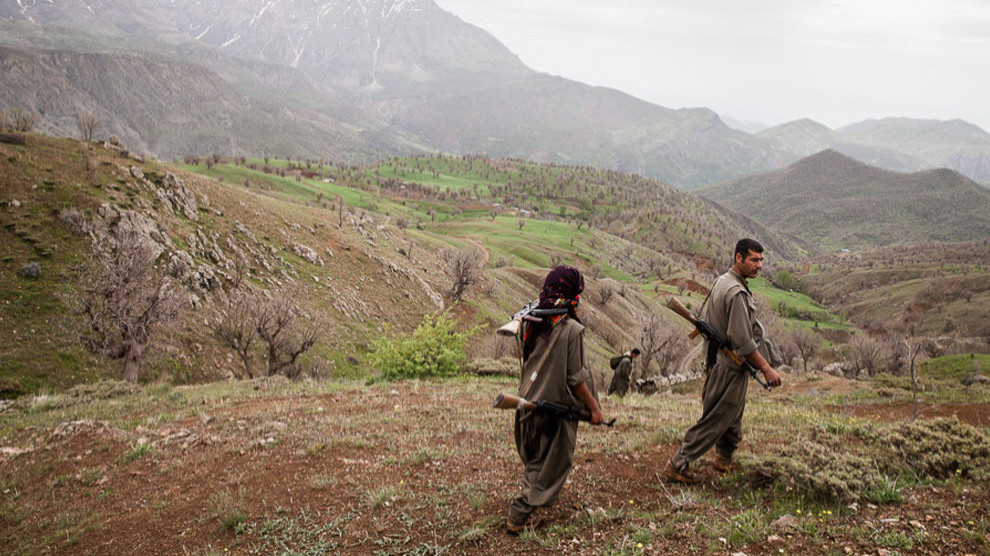 The Press Office of People's Defense Forces (HPG-BIM) released a statement detailing an action carried out by guerrillas against the Turkish army in Xakurke region of guerrilla-held Medya Defense Zones in southern Kurdistan, northern Iraq.
According to the statement, the action was carried out on February 23 as part of the 'Martyr Bager and Martyr Ronya Revolutionary Initiative'.
HPG-BIM stated that guerrillas hit the Turkish units stationed on Hill Martyr Axin from four sides. Effective strikes on the positions and shelters of the Turkish forces left 8 soldiers dead and a container, a position and a tent destroyed.
After the action, Turkish army retrieved the casualties from the scene in Sikorsky helicopters while the involved guerrilla unit returned to their base safely.
AIR STRIKES
HPG-BIM reported that Turkish jets continued their attacks against Medya Defense Zones. Providing details about the latest attacks, HPG-BIM said that Turkish jets struck the following areas;
Sinine area in Xakurke region at 16:20 on February 23,
Golka area in Metina region and surroundings of the Sile village in Qandil region between 14:10 and 15:00 on February 24.
The statement added that the bombardments did not result in casualties in guerrilla ranks.