HPG: 79 soldiers killed in revolutionary operation in Ağrı
HPG/YJA Star guerrillas inflicted a heavy blow on the Turkish army in the countryside of the Ağrı province.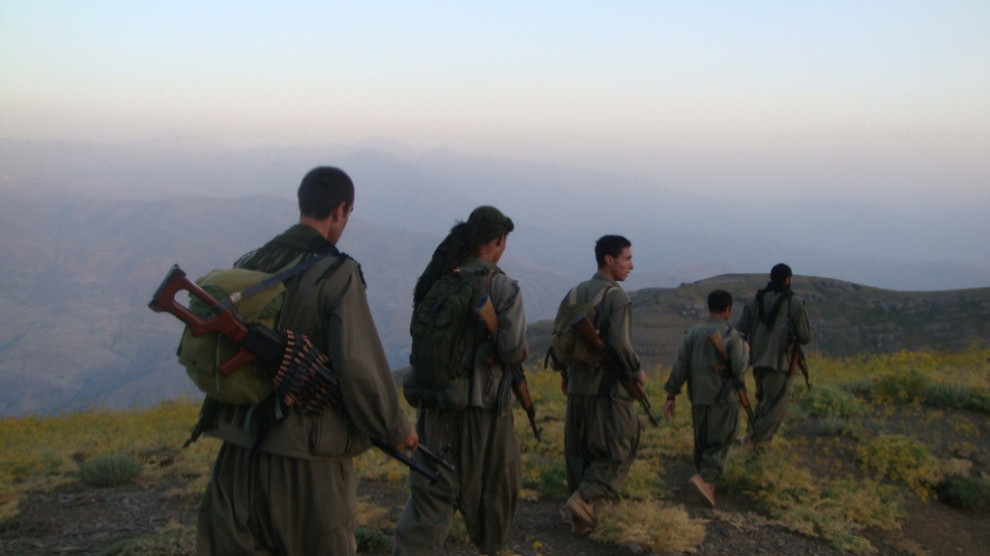 The Press Office of People's Defense Forces (HPG-BIM) released a statement detailing a large-scale operation carried out by guerrillas against the Turkish army in northern Kurdistan.
According to the statement, guerrillas hit a military convoy of the Turkish army as part of the 'Revolutionary Victory Campaign' ongoing in the Serhad region.
At 08:50 on March 2nd, guerrillas targeted the convoy as it headed between the Bazid (Doğubeyazıt) district and Gürbulak village in Ağrı province. Three buses and a Cobra type armored vehicle were put under intense fire and two buses and the armored vehicle were completely destroyed while the other bus was damaged. The Turkish units that rushed to the scene for intervention were also struck by guerrillas.
HPG-BIM said that a total of 79 soldiers were killed in the revolutionary operation, after which the Turkish army removed the casualties from the scene in dozens of ambulances.
The statement added that the involved guerrilla unit returned to their base safely.