HPG: 5 soldiers killed in Hakkari
Guerrillas hit Turkish forces in northern Kurdistan while Turkish army carried out air raids in southern Kurdistan.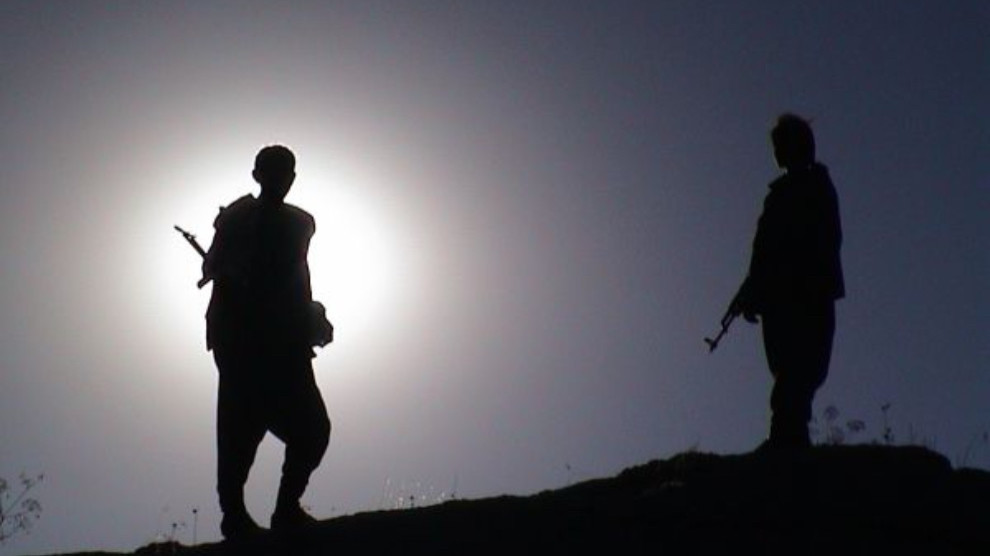 The Press Office of People's Defense Forces (HPG) released a statement announcing the details of the actions carried out by guerrillas in Hakkari in North Kurdistan and air raids carried out by the Turkish army against Medya Defense Zones in South Kurdistan.
HAKKARI
The statement said; "As part of the Martyr Medya Mawa and Martyr Rızgar Vengeance Campaign, our forces hit the Turkish soldiers stationed around a watch tower of Zerine outpost in Hakkari's Esendere district at 12:40 on September 20. One soldier was killed here."
HPG stated that guerrillas also targeted a vehicle that came to the scene for intervention. While the vehicle was damaged, two soldiers were killed, many more wounded here.
A second group of soldiers that came to the scene for an intervention was also hit by guerrillas. Effective strikes left two soldiers dead.
Following the action, said HPG, the Turkish army bombed the area at random and removed the dead and wounded soldiers.
MEDYA DEFENSE ZONES
HPG announced continued air raids by the Turkish army against the guerrilla-held Medya Defense Zones in southern Kurdistan, northern Iraq.
Accordingly, Turkish fighter jets shelled the vicinity of Kozine village in Qandil region, and the vicinity of Chemanke village in Gare region on September 20.
The statement added that guerrillas did not suffer any losses or injuries in these bombardments.