HPG: 4 Turkish soldiers killed in Çukurca
Guerrilla forces continue inflicting blows on the Turkish invasion army in Kurdistan territory.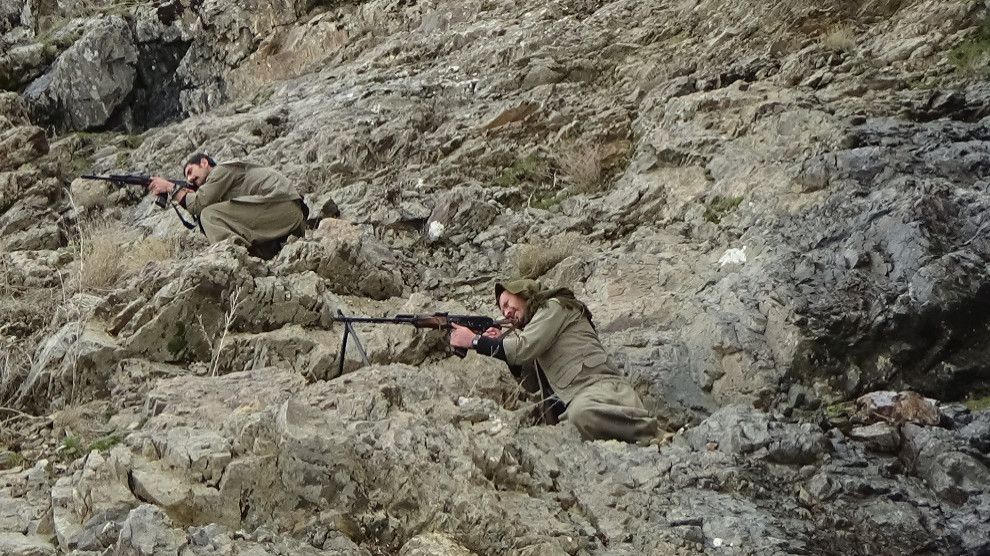 The Press Office of People's Defense Forces (HPG) released a statement detailing the action carried out by guerrillas in the countryside of Hakkari province in northern Kurdistan.
According to the statement, guerrillas hit the Turkish soldiers stationed on Hill Serzer in Çukurca district of Hakkari at 03:30 on August 30.
Effective strikes against the positions and shelters of the Turkish forces left 4 soldiers dead and many others wounded.
The involved guerrilla unit returned to their base safely.
On the other hand, HPG reported, the Turkish army launched an operation in Tırba Eshed and Gırgavê hamlets in Beytüşşebap district of Şırnak on August 27. While Turkish forces subjected the local people in the region to pressure, the operation was retreated without achieving results in the evening of the same day.