HDP MPs stage sit-in outside the Governor's Office in Van
HDP MP Muazzez Orhan said that they will continue to protest in front of the governor's office until the "bans on gatherings and events" in Van is lifted.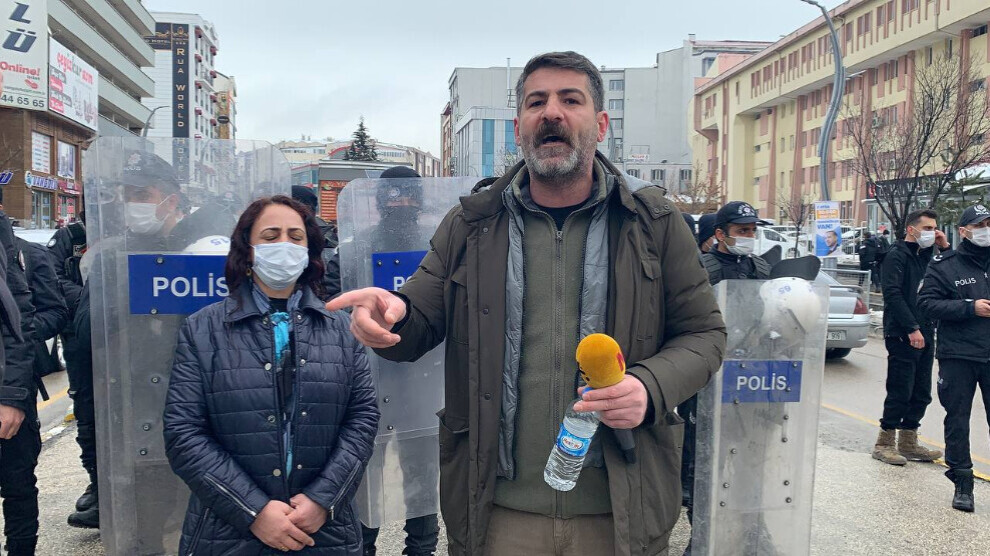 Peoples' Democratic Party (HDP Van MPs Muazzez Orhan Işık and Murat Sarısaç came in front of the Van Governorate and started a sit-in protest after the police blockaded the HDP provincial building earlier today.
Speaking to ANF, HDP Van MP Muazzez Orhan said: "We started our protest here today in response to the blockade of our party building and the bans on gatherings and events that have been in place for 1600 days in Van. The Governor of Van should lift these bans. This city is under an economic embargo. We want this city to return to normal. Political and civil society activities should resume. Tradesmen cannot make their voices heard and the NGOs are not allowed to carry out their activities. We do not accept this. We will continue our demonstration until these bans are lifted."